Sweatshirt Fleece Fabric 101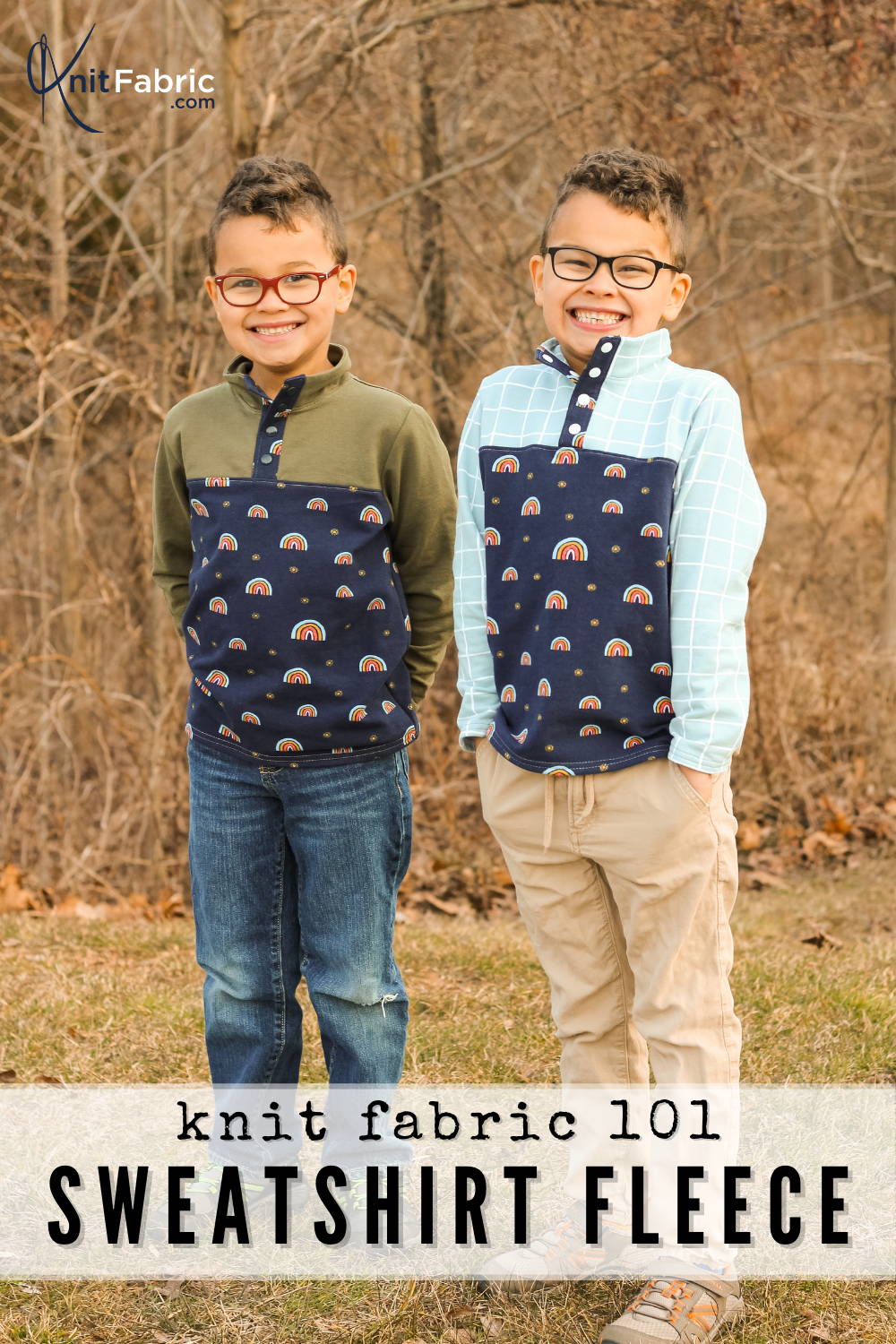 What is Sweatshirt Fleece?

With sweatshirt fleece, the party is on the inside! This fabric has a smooth right side and fleecy wrong side which feels soft against your skin. It is one of my preferred fabrics to sew with because it has low stretch, making it easy to cut, handle and sew.
Items made with sweatshirt fleece are typically cozy and appeal to all age groups. It is best for loose fitting garments and has a bit of structure to it. Sweatshirt fleece is so versatile- Items made with this material are good for boys and girls, babies, teenagers and elderly people.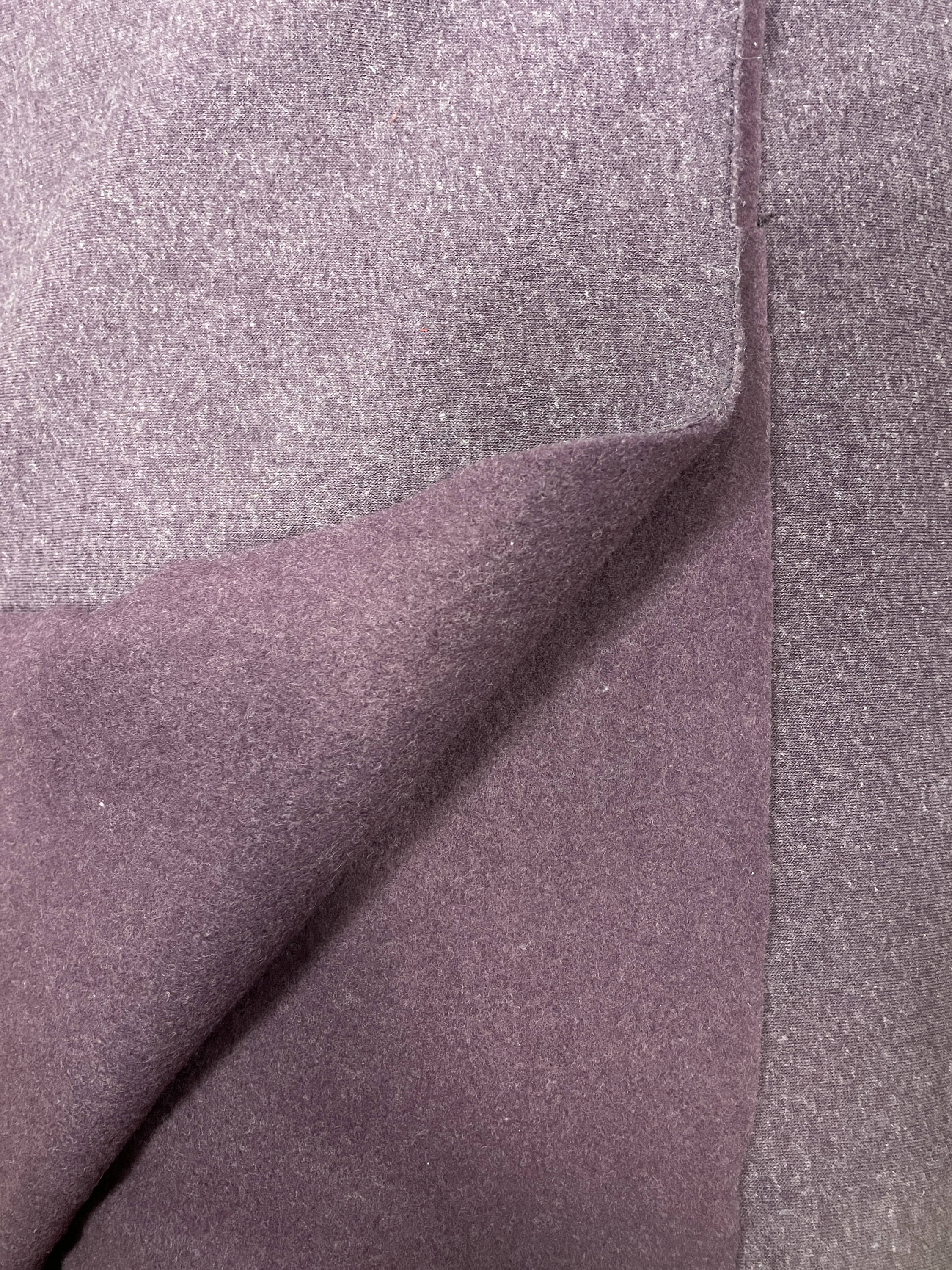 Some types of projects suitable for sweatshirt fleece include: casual clothes like styled sweatshirts or crop tops, athletic apparel and loungewear. Sweatshirt fleece traps warm air, so it is good for cooler weather. It is also moisture wicking making it suitable for a workout.
Sweatshirt fleece is a nostalgic fabric, you may have worn it for an athletic uniform, or borrowed a friend's hoodie and never returned it! Sweatshirt fleece is easy to sew with as long as you follow a few tips and tricks.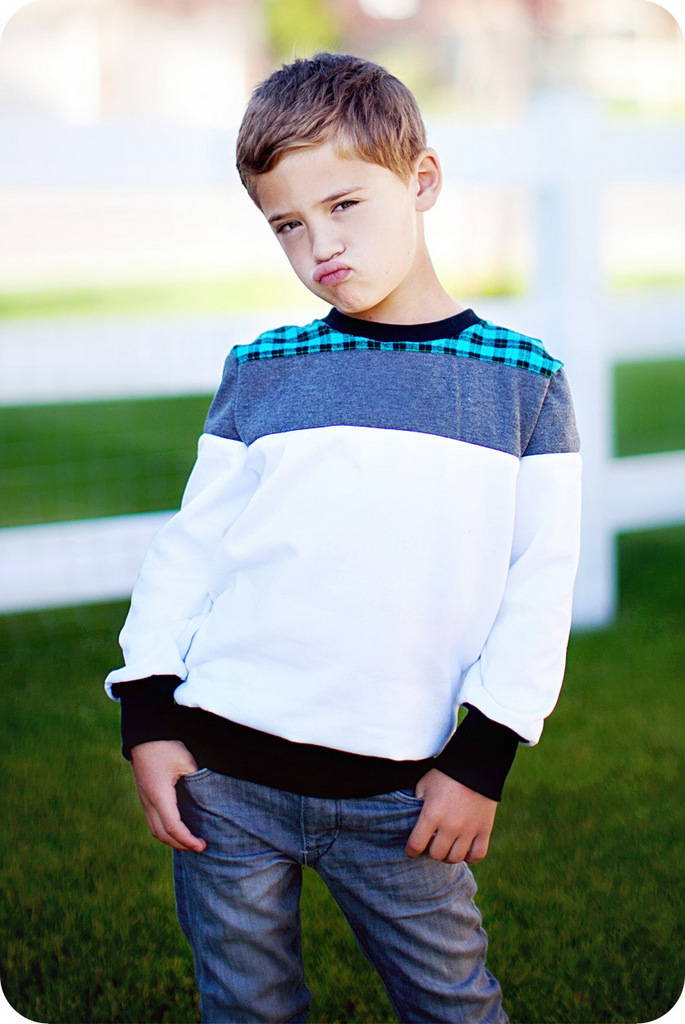 BUYING AND CUTTING SWEATSHIRT FLEECE
What to look for when selecting and purchasing this fabric type/Typical fabric content, stretch, etc. for this fabric type
Fabric content for this material varies, it is typically a cotton/poly blend. It has minimal stretch making it easy to cut and sew. You may consider buying a little more fabric than you need, and washing it a few times as this fabric is notorious for shrinking.
Sweatshirt fleece is sometimes sold as a tube of fabric instead of on a bolt. Don't let this throw you off, just cut a line and lay the material flat. You can use fabric scissors or a rotary cutter to cut sweatshirt fabric. Personally, I have cut this material with both methods, and I prefer a rotary cutter for making straight cuts. Thicker fabric makes blades go blunt, so be sure to sharpen your blade after use!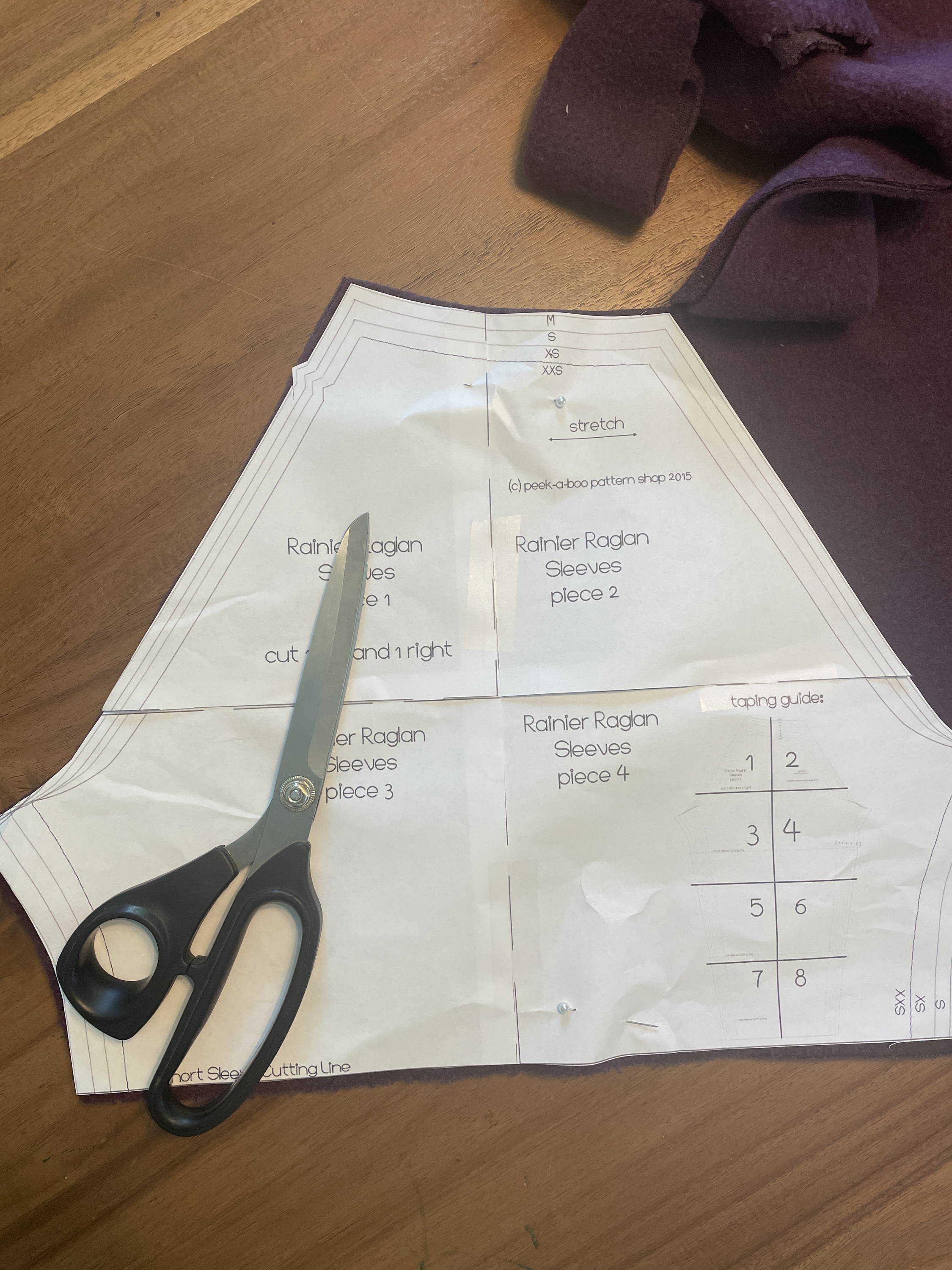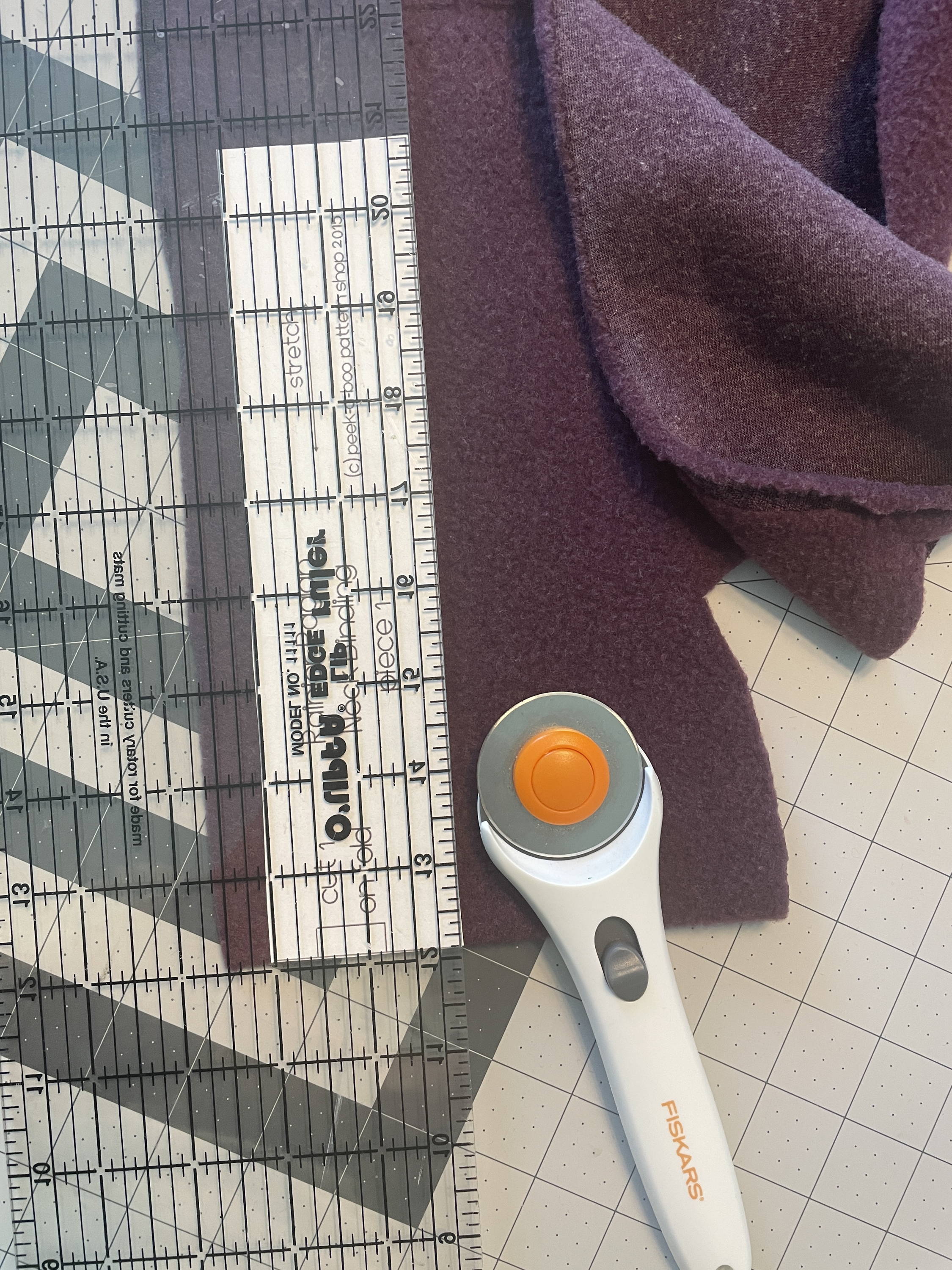 While fabric weights vary, sweatshirt fleece is on the thicker side, so it is recommended to add ¼ inch length to any folds in the pattern to allow for "turn of cloth" in hems. Turn of cloth refers to the amount of fabric consumed when folding material.
The turn of cloth in thick fabric is greater than it is with a thin material like cotton. This picture shows why you may need to allow for turn of cloth with sweatshirt fleece.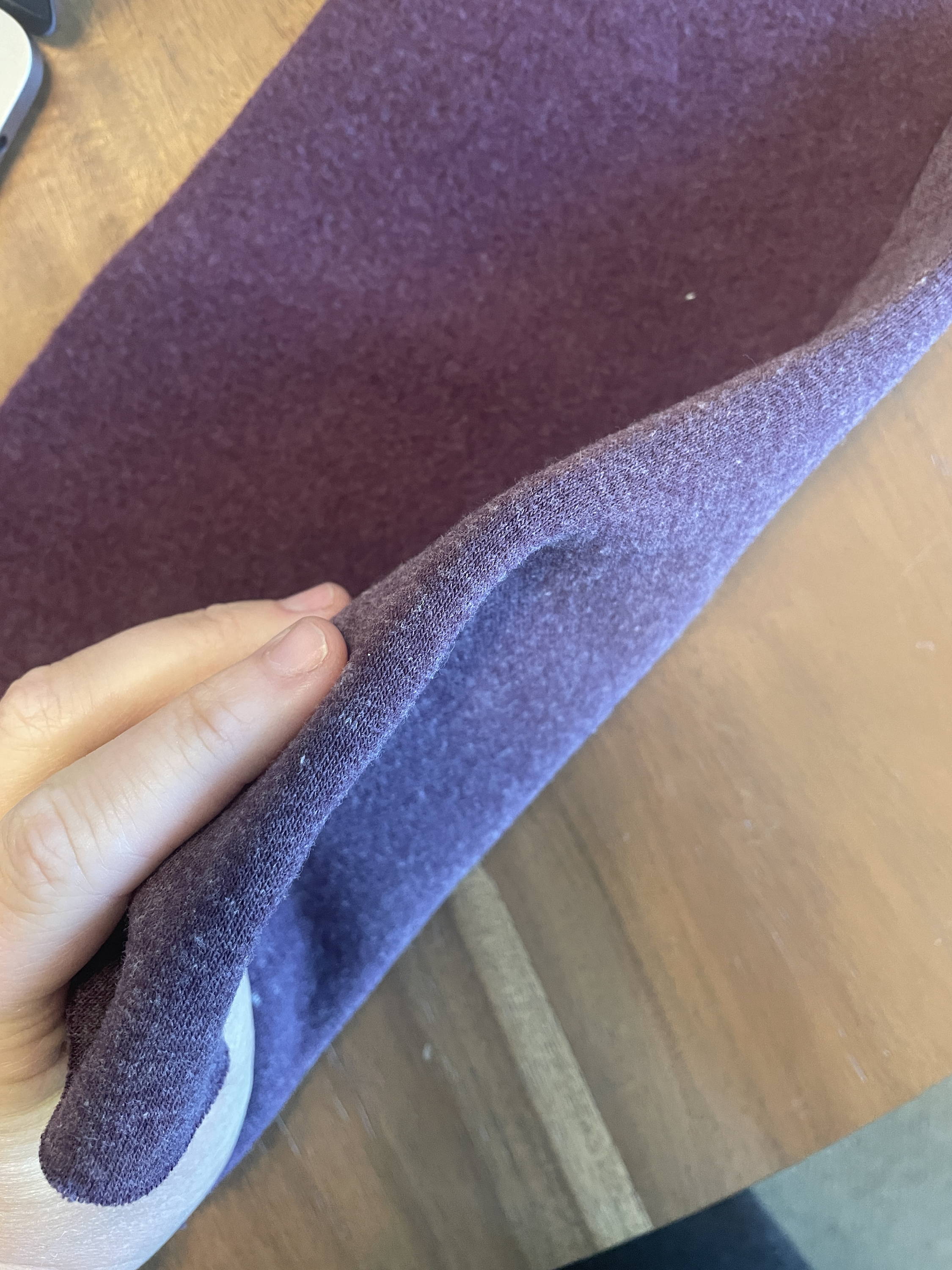 Because sweatshirt fleece is a fleece backed material, it has a directional pile that feels different depending on how you stroke it. Think about this when laying out your pattern pieces, so the nap lays the same direction for all pieces.
Keep a lint roller handy when cutting fleece backed materials so you can clean up as you go!
WASHING AND CARING FOR SWEATSHIRT FLEECE
Get any shrinkage out of the way by washing and drying the material before you cut out your pattern pieces. This material specifically is notorious for shrinking in the wash, so be sure you don't skip this step! I would recommend washing your material separately from anything else the first time because sweatshirt fleece will shed lint.
For washing a finished garment, you can wash with cold water and tumble dry on low. For best care, wash the garment inside out and lay flat to dry.
TIPS FOR SEWING WITH SWEATSHIRT FLEECE
I prefer to use my serger for sweatshirt fleece as it gives me a clean finish. You can also sew this material with a sewing machine where more of these tips will apply.

Use a ballpoint needle, I recommend 75/11 for lighter weight material or 90/14 for heavier sweatshirt fleece. Using a ballpoint needle on your sewing machine is important for this fabric.

Sew using a stretch stitch or a narrow zigzag. You could use a zig zag in construction (assuming you are not using a serger) and a stretch stitch for hems.

To prevent the material from rolling when sewing a hem, use at least a 1" hem. You could use a coverstitch machine, a zigzag stitch on a sewing machine or a twin needle. If you serge the hem before turning it under, the material may stretch a bit, so be sure to stabilize or use a test swatch before you start on your project!

Use a walking foot to help grip the fabric and prevent it from getting jammed in the feed dogs. Nothing is worse than the machine eating your garment! If your material is very thick, you can reduce the presser foot tension to avoid flattening while you sew.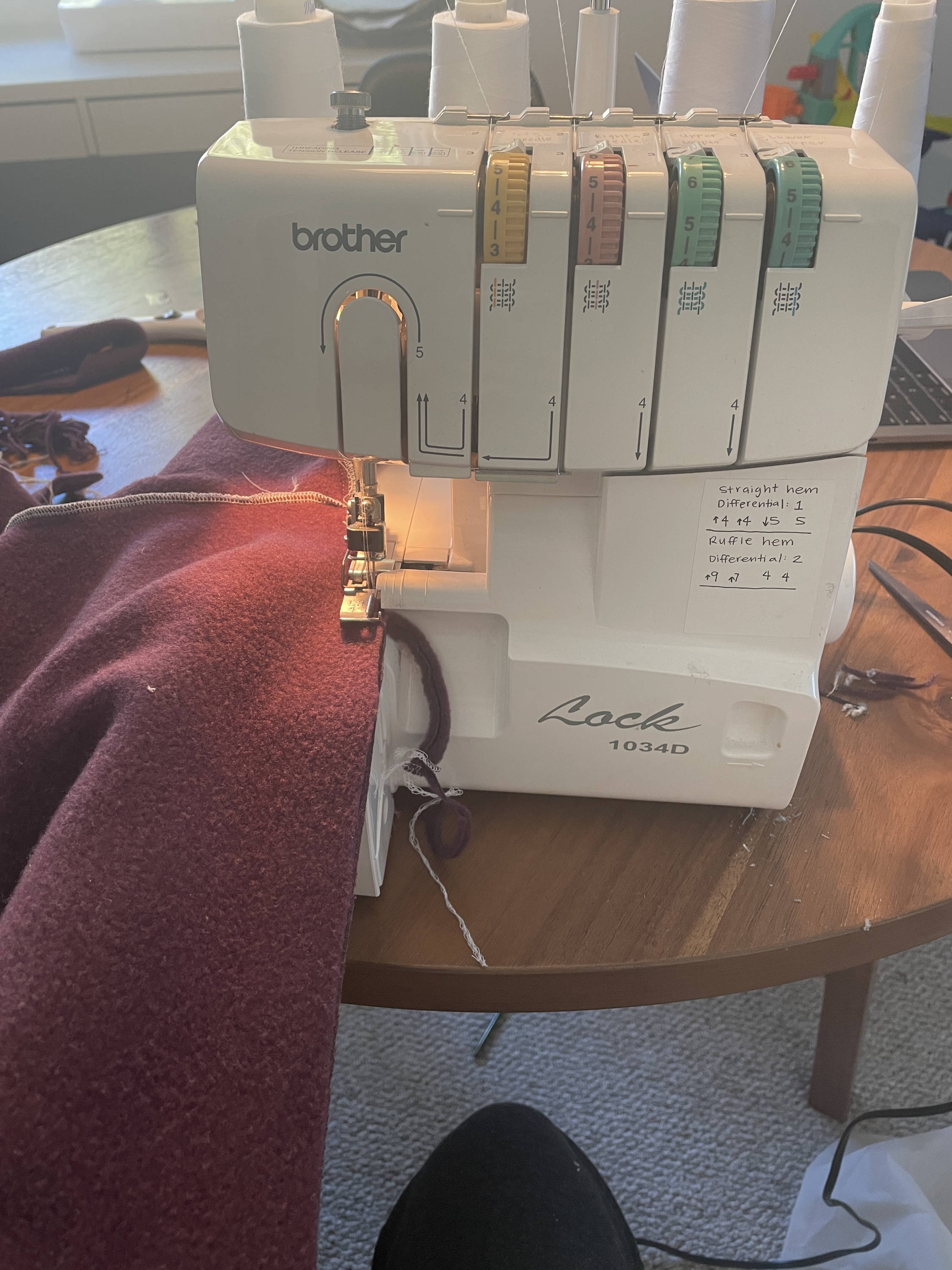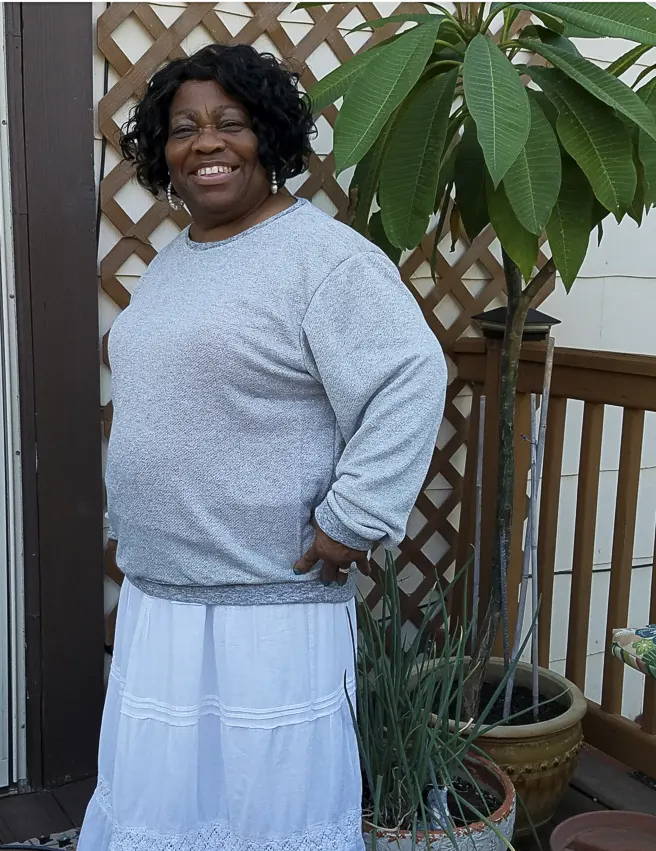 A nursing pullover, If you've ever nursed you know nursing tops benefit from custom sizing!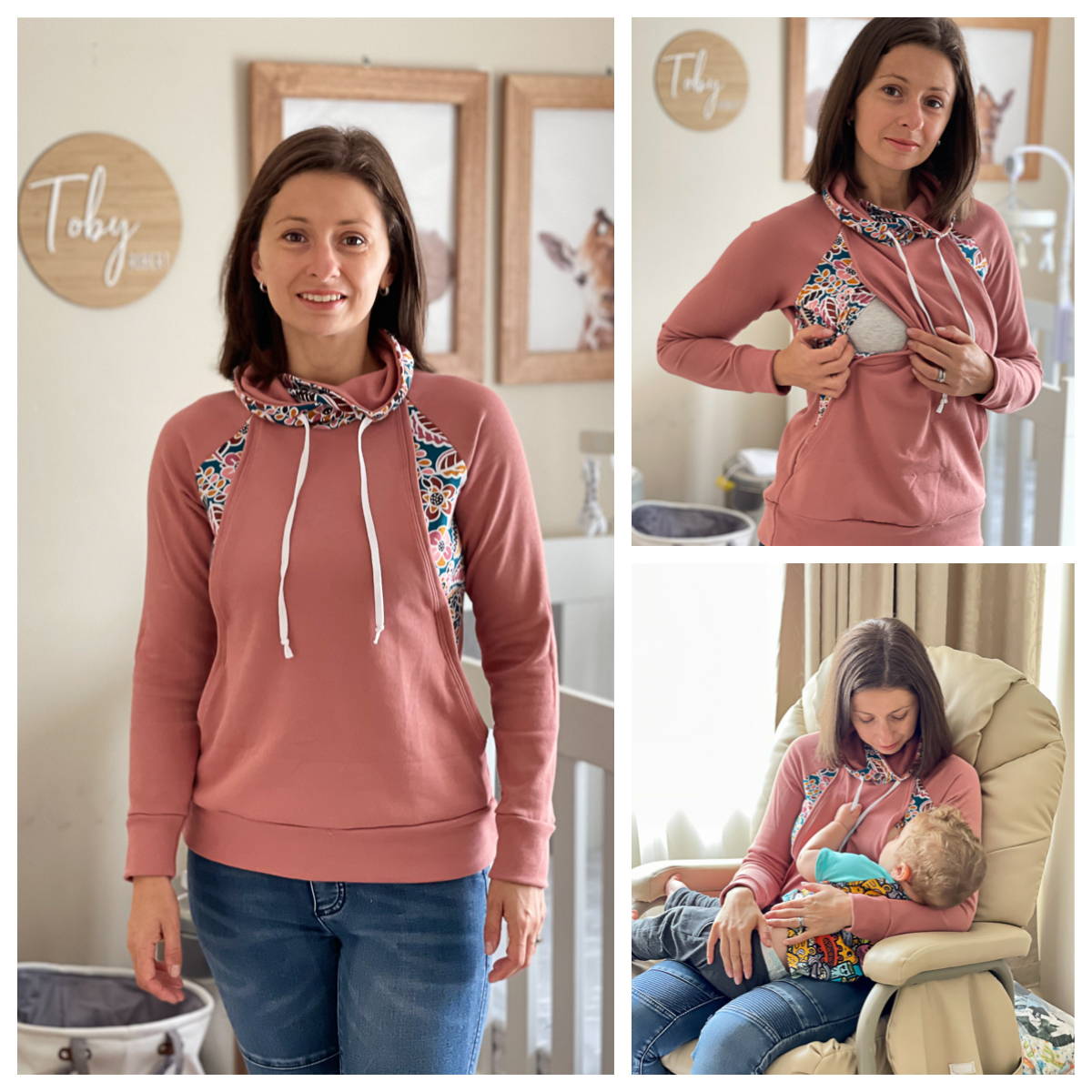 Jogger pants. These are great for lounging around home, and have become more popular in public over recent years.
Enjoy sewing up your projects with sweatshirt fleece, I hope these tips and tricks serve you well with this cozy material!
Find our selection of sweatshirt fleece HERE.
Here's a few more examples of things our customers have sewn up with our sweatshirt fleece: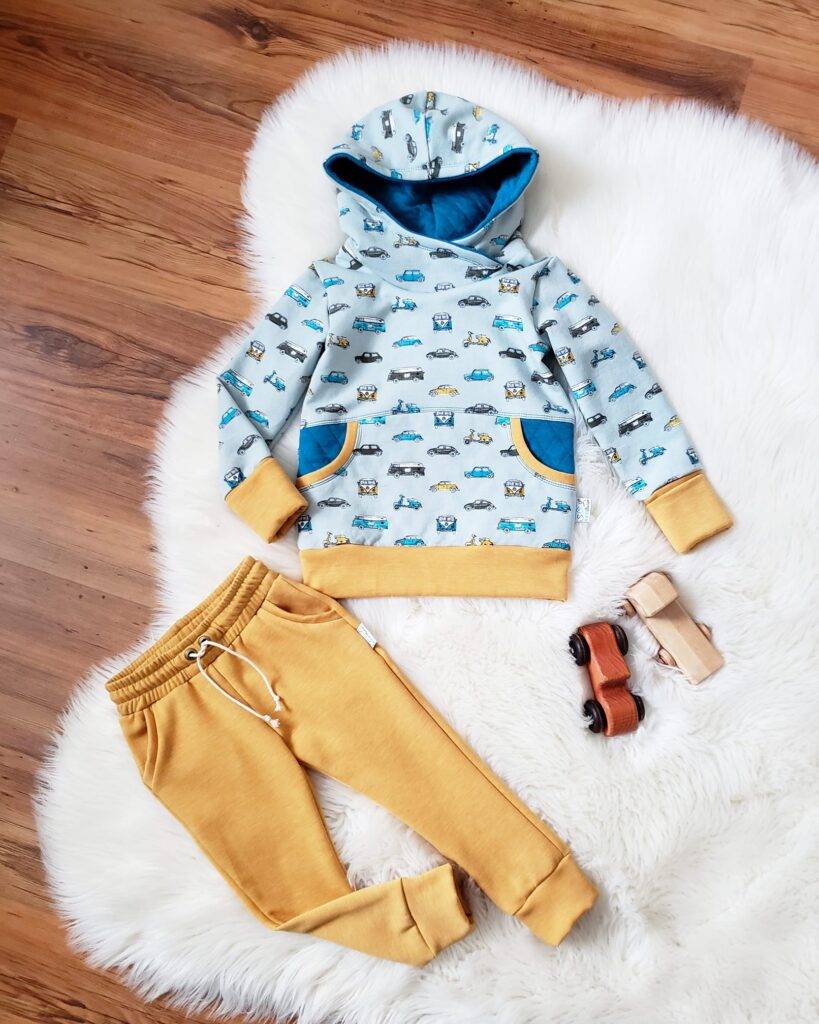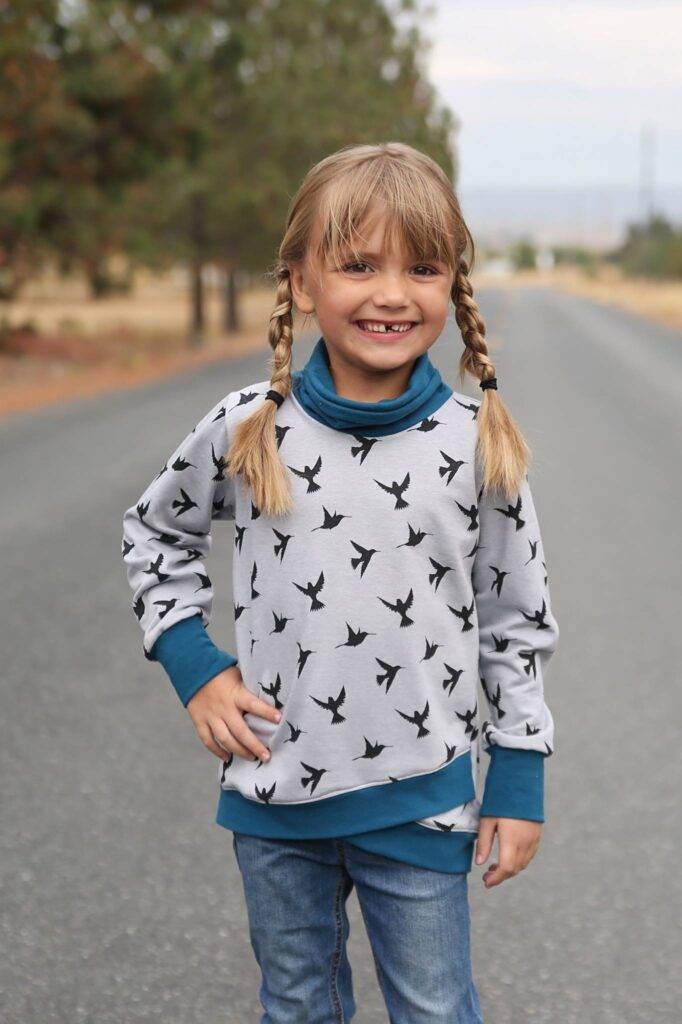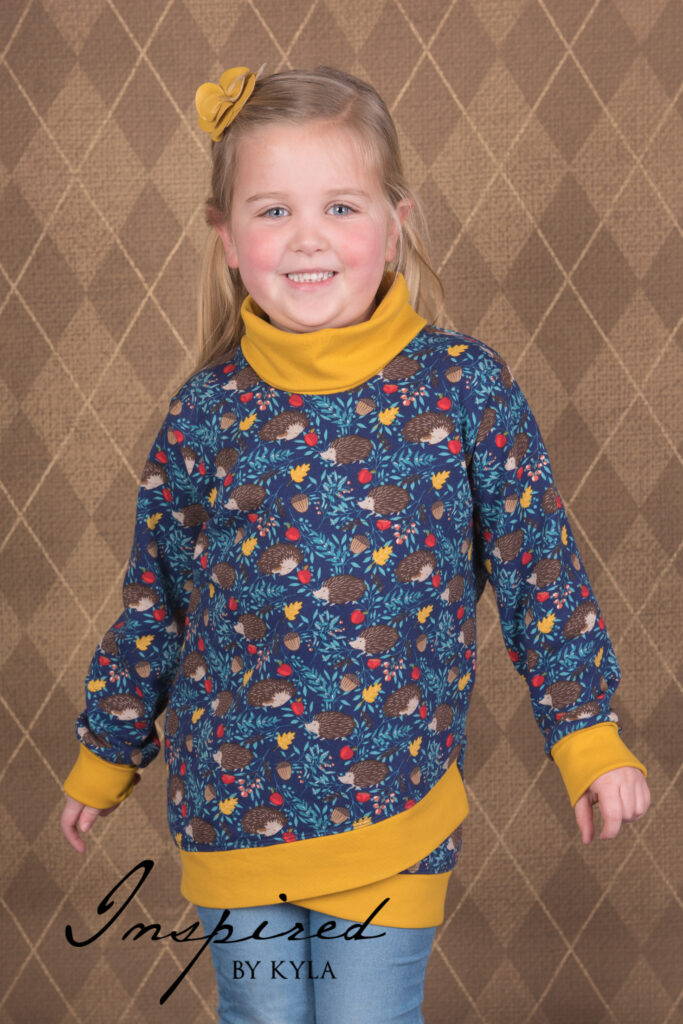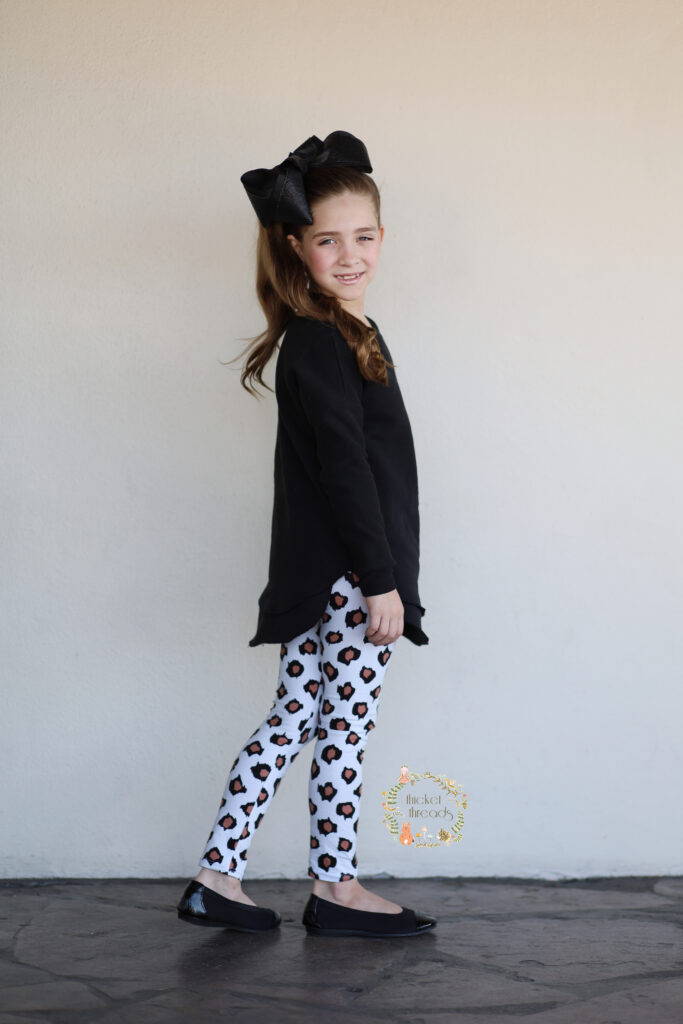 Written by Stefanie Hathaway