Posted by amy@knitfabric.com BigCommerce on Jan 17th 2022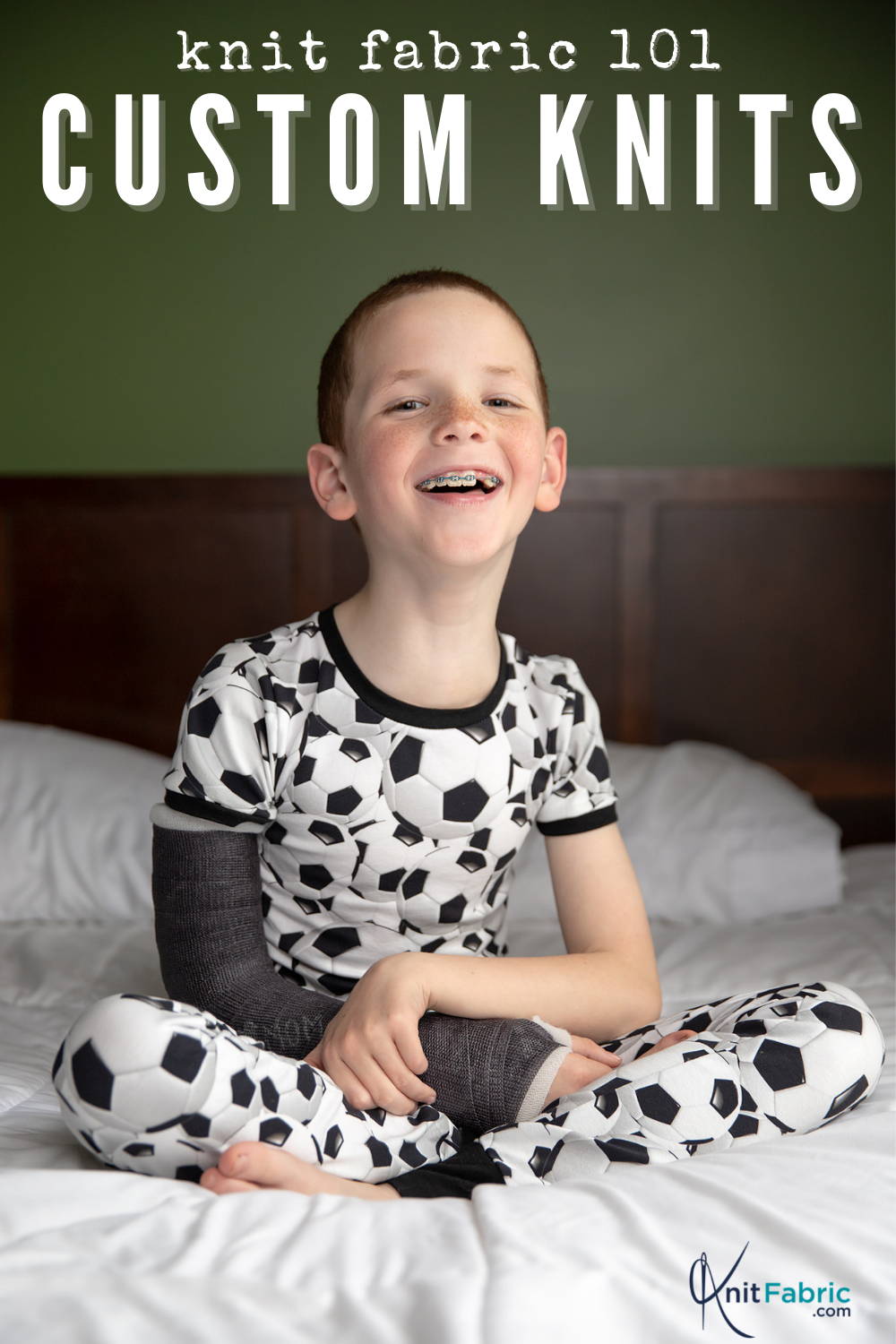 We at KnitFabric.com are able to source amazing custom fabrics that combine our unique custom designs with unbeatable fabric bases. We generally carry 5 different bases including: (1) Cotton Lycra (most common), (2) Double Brushed Polyester (DBP), (3) Rib Knit, (4) Swim & Sport Fabric, and, (5) Board Short Fabric.
Cotton Lycra Custom Knit Fabric: Our cotton lycra custom fabric is a medium weight fabric with great recovery. High quality printing mean colors last longer when properly washed. Our cotton lycra custom knit fabric is perfect for tees, leggings, pajamas, dresses, and more.
Double Brushed Poly (DBP) Custom Knit Fabric: Double brushed poly is brushed on both sides, giving it a very soft hand. DBP is a medium weight knit that is extra soft and comfortable to wear. Its primary use is for dresses, leggings, cardigans, tops, and more.
Custom Rib Knit Fabric: Our rib knits have a soft hand and fluid drape. Rib knit is suitable for cardigans, pajamas, tops, dresses, and more.
Custom Swim & Sport Fabric: Our custom swim fabric is a nylon spandex that has a smooth hand and 4 way stretch. This high quality custom fabric is used for fitted swim, athletics, dance, and gymnastics. It is designed to move with your body and dry quickly, making it the perfect choice for an active lifestyle. With a UV rating of 50+ it provides excellent sun protection.
Custom Board Short Fabric: Our custom board short fabric has a brushed surface and no stretch. It's used for loose-fitting swim shorts, board shorts, lightweight jackets, and shorts. With a UV rating of 50+ it also provides for excellent sun protection.
We hope you enjoy our wide variety of custom fabrics. Providing custom fabrics allows us to give our customers excellent fabric with fun and original designs. All of our custom fabric is in compliance with Trademark and Copyright laws. We are certain you'll enjoy this fabric like these customers have: