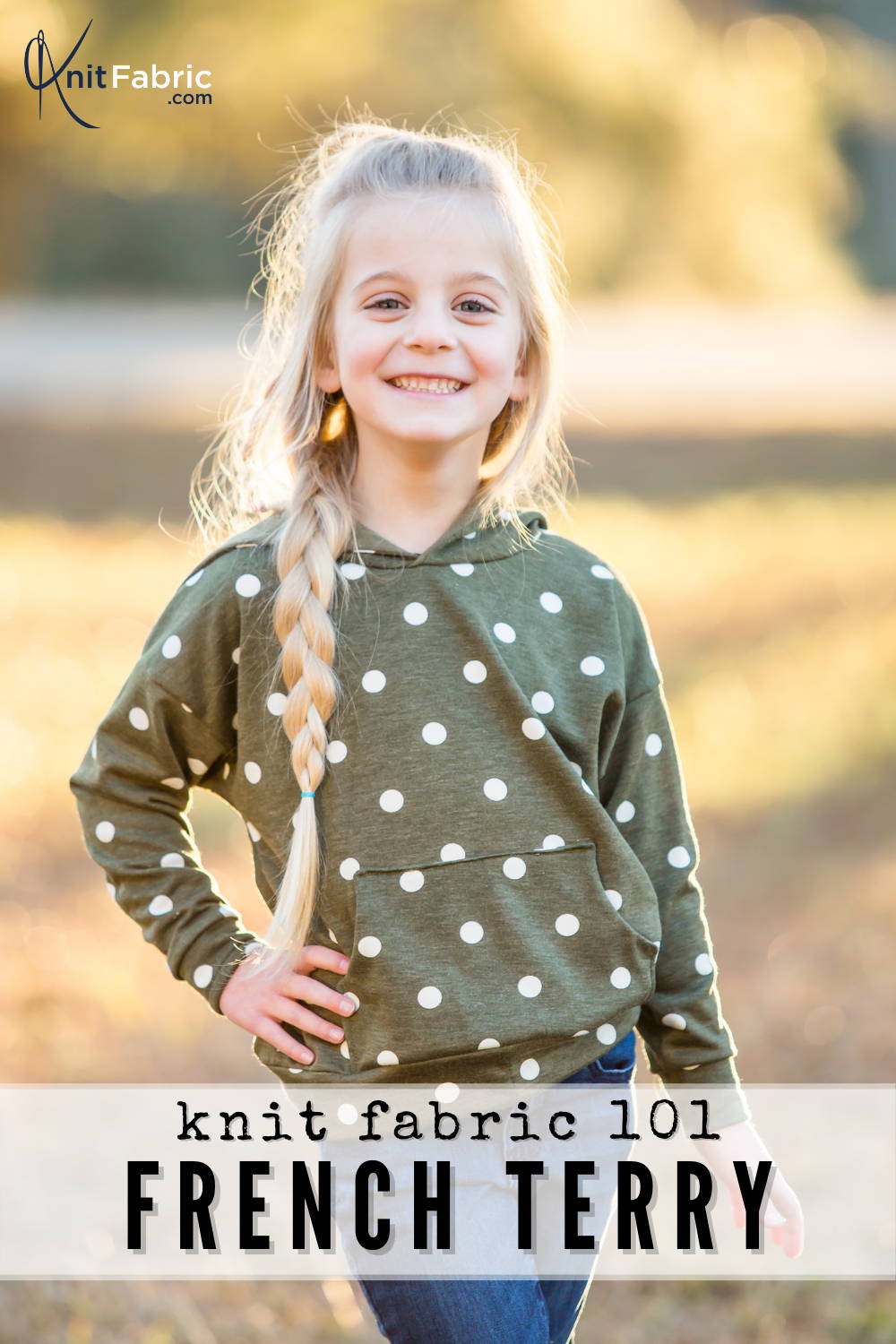 Sewing French Terry Fabric | Knit Fabric Guides

What is French Terry Fabric?

French Terry fabric is probably my favorite fabric to wear, sew and work with! Did you know that it comes in many different types? Not to be confused with "Terry Cloth" which contains loops on both sides like what we see in towels; French Terry is a knit fabric that has a smooth outside and a looped inside. For example: we have high loop French Terry, low loop, reverse, and brushed to name some!
Under those types, you'll find that each can be made up of different content's such as: Cotton, polyester, rayon, modal and spandex. Each one of those as well as the weight (GSM) will have a different effect on your project outcome. A lot of these fabrics on the market today come from synthetic blends which may or may not be important to you. If you're looking for something more natural against the skin; organic cotton is available as well and is a personal favorite of mine. French terry is good for sewing warmer clothing but is lighter weight than something like sweatshirt fleece.
This fabric is great for all ages - even babies. Expect to spend more on organic cotton vs synthetic blends. Weigh the pro's and con's when deciding which is best to buy for you and your family. It also comes in 2-way or 4-way stretch and can be worn all year long so it's a pretty versatile fabric. For a full view of all of KnitFabric.com's french terry fabrics, click HERE.

French Terry Applications

In general, french terry knit fabric is great for pullovers, pants, beanies, dresses (depending on the stretch, cardigans, etc. As mentioend though, there are some different types of french terry, so we'll break it down even a little bit further:
High loop: Great for sweatshirts, joggers, worn over athletic wear, shackets, applique etc. The high loops are found on the wrong side of the fabric which help wick away moisture from the body. It also creates a slightly bulkier article of clothing as opposed to the low loop.
Low loop: Sweatshirts, joggers, everyday wear, dresses etc. The loops are much lower on this one making it less bulky and more universal.
Reverse: Everyday wear. The loops are on the right side of the fabric (printed side) and the inside is smooth.
Brushed: Sweaters, cardigans and cozy apparel. The inside is brushed (fluffy) as a result of the combing process it goes through.
Photo Examples of French Terry Types
Here we have an example of the underside of a high loop French Terry.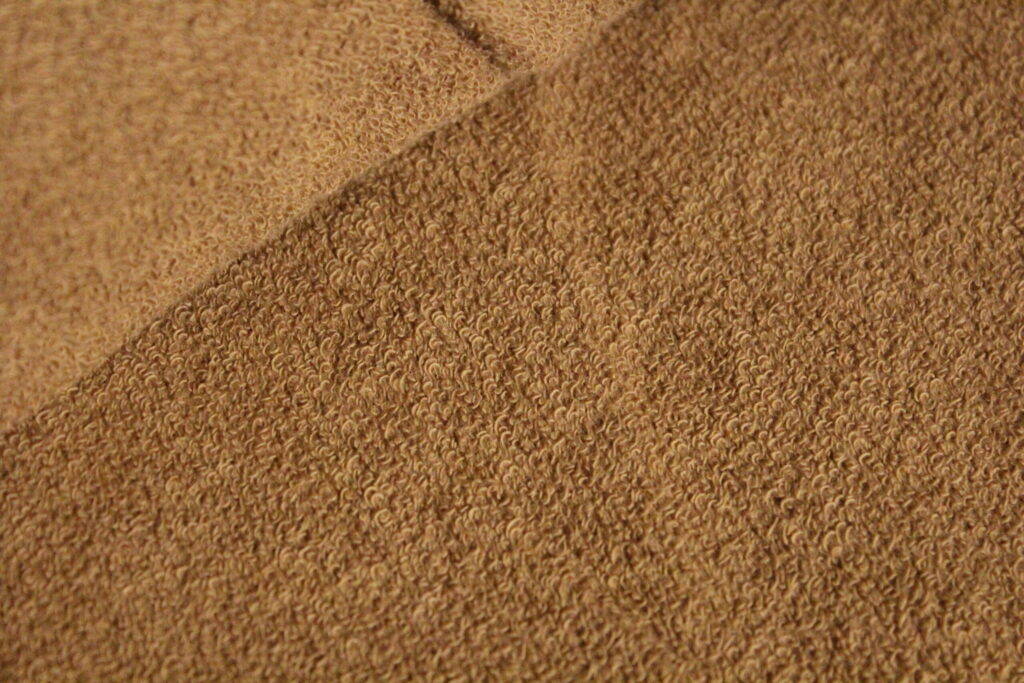 This is the underside of a low loop .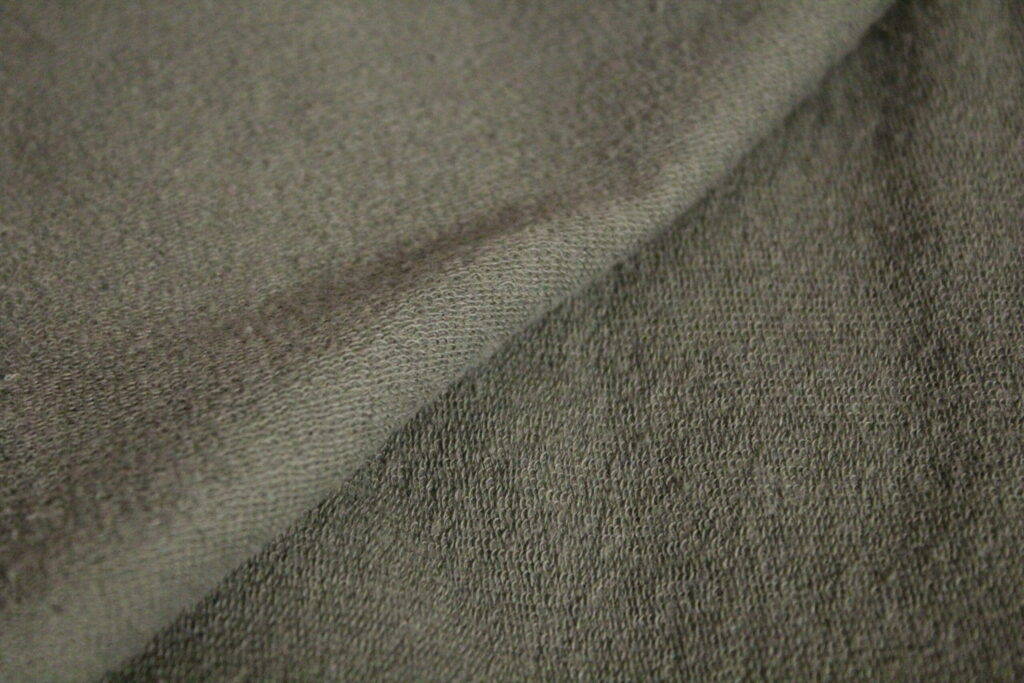 The right side of both the high loop and low loop French Terry's pictured above can be seen here.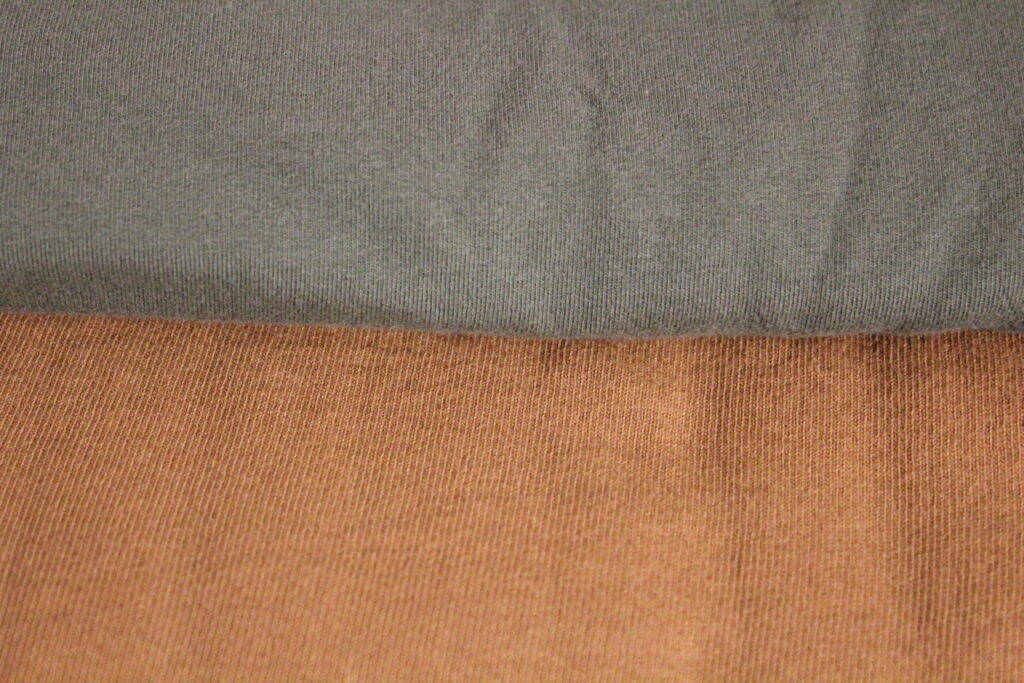 French Terry Content | Fabric Fibers

Here's a little more info on the fabric's or fibers that different french terry fabrics are made out of.
Knowing what these fabric bases mean is important to your project, pattern and final outcome. Stretch vs no stretch, feel, drape etc. Most French Terry's are a blend, and you should be able to find these bases broken down into percentages to see what you're getting exactly before you buy.
Cotton: Is a natural plant fiber. 100% cotton will have no stretch. A cotton blend such as cotton/spandex FT will offer wicking components with stretch.
Polyester: Is a synthetic man-made fiber derived from petroleum. Some people cannot tolerate polyester on its own as it's not breathable to the skin.
Rayon: Is a semi-synthetic fiber. It contains natural components such as wood pulp as well as chemicals. It usually has a silky feel.
Modal: An eco-friendly semi synthetic similar to rayon. Derived from mostly wood pulp, making it soft. It does contain some added chemicals.
Spandex: Lycra, spandex and elastane are synonyms. It is a man-made high elasticity that provides our garments with stretch and recovery

Tips for Sewing with French Terry

Try to do everything you can right the first time. Reason being, it's more difficult to seam rip French Terry due to the loops, it will unfortunately create holes in your garment. I prefer to sew as much as I can with a serger in general, but if you are using a regular sewing machine, use a ballpoint needle, a stretch or long straight stitch, and take your time.
French Terry is also used in applique techniques. I've seen some really neat projects where sewers will use the reverse (looped) side of the French Terry to give some depth and texture on their choice design. This is on my bucket list of things I would like to try soon!
Can French Terry Fabric be Used for Anything Besides Clothing?
Yes, French terry fabric can be used for more than just clothing. It is often used for items such as towels, blankets, and home decor accessories like pillows and curtains. Its soft texture and moisture-wicking properties make it a versatile fabric choice for various applications.
Sewing a Project Using French Terry Fabric
Next, I will walk you through a project using French Terry and Peek-A-Boo's Kid's night owl pj's. I'm just walking you through the basic steps of a sewing project using this knit french terry fabric- keep the tips from above in mind.
French Terry fabric-I used a low loop cotton spandex FT

Sewing machine, iron, thread, shears, elastic and clips or pins.
Cut out the size/sizes you need. I sometimes sew in rounds if I have multiple sizes for the same pattern to sew for my kids.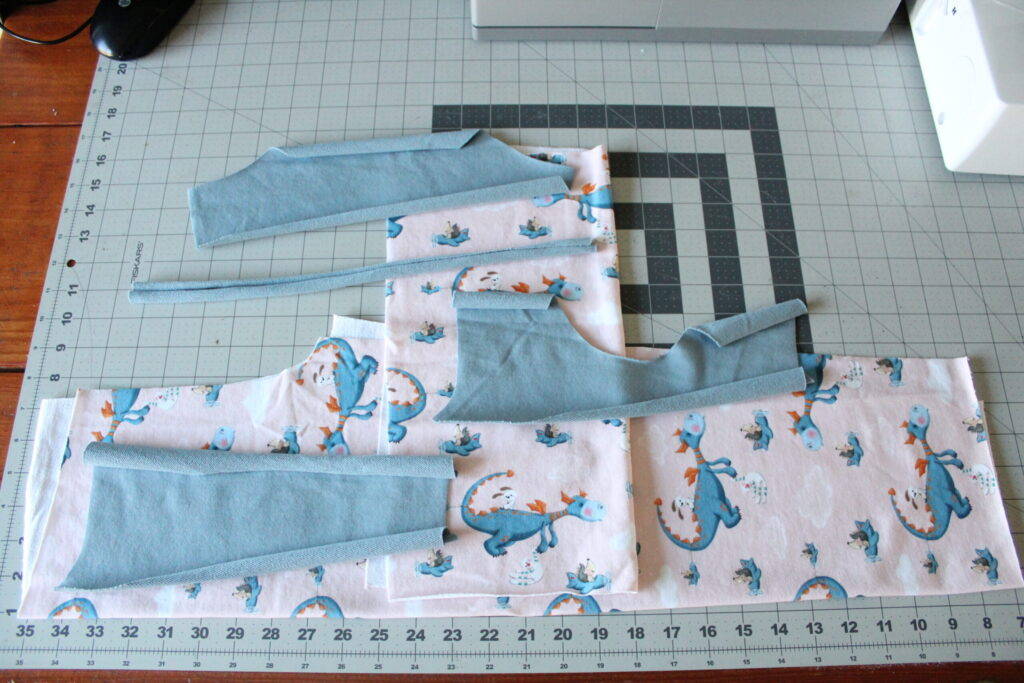 Step Two: Sewing the Front and Back Bodice
Clip/pin the upper front bodice to the lower front. Repeat for the back upper and lower bodice. Sew using a 1/2" seam allowance.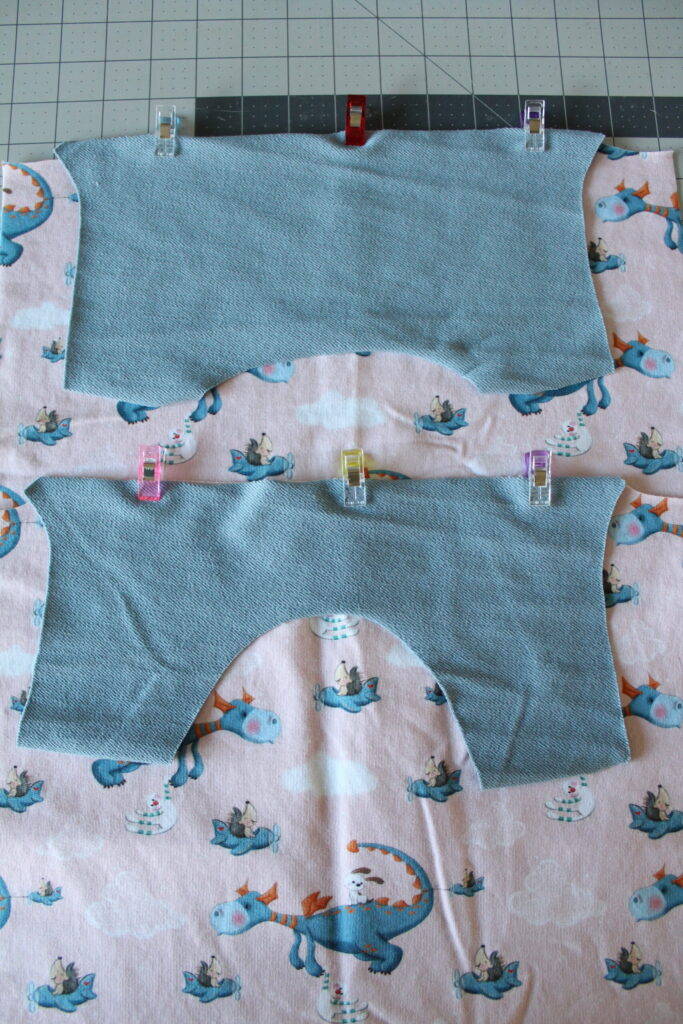 Press the seam allowance up for the front and back pieces.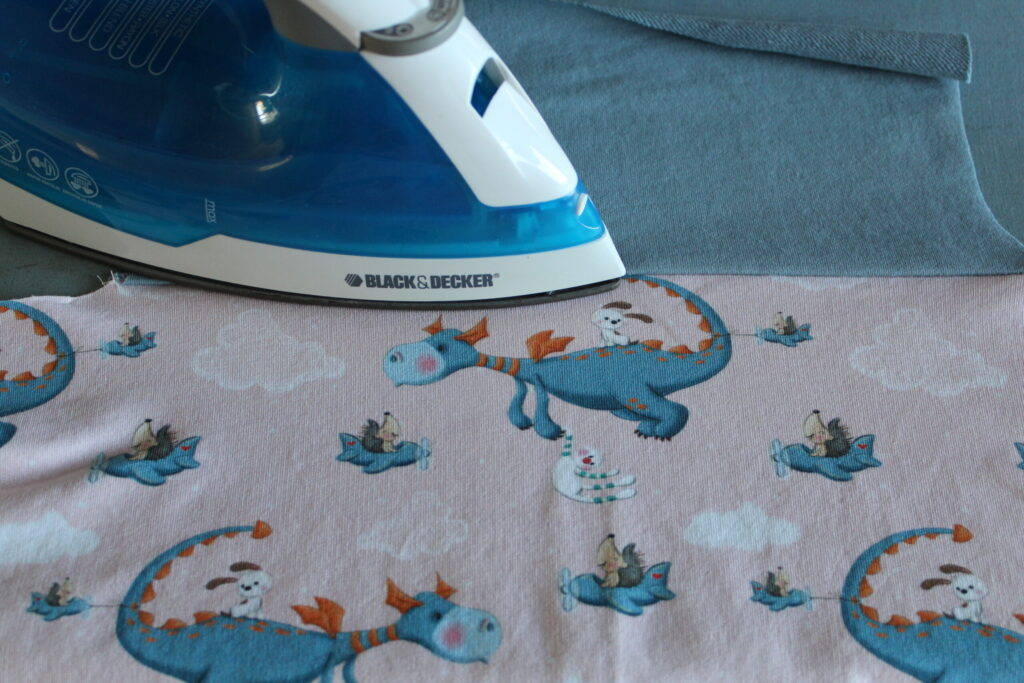 Topstitch the seam allowance. Repeat for the other piece as well.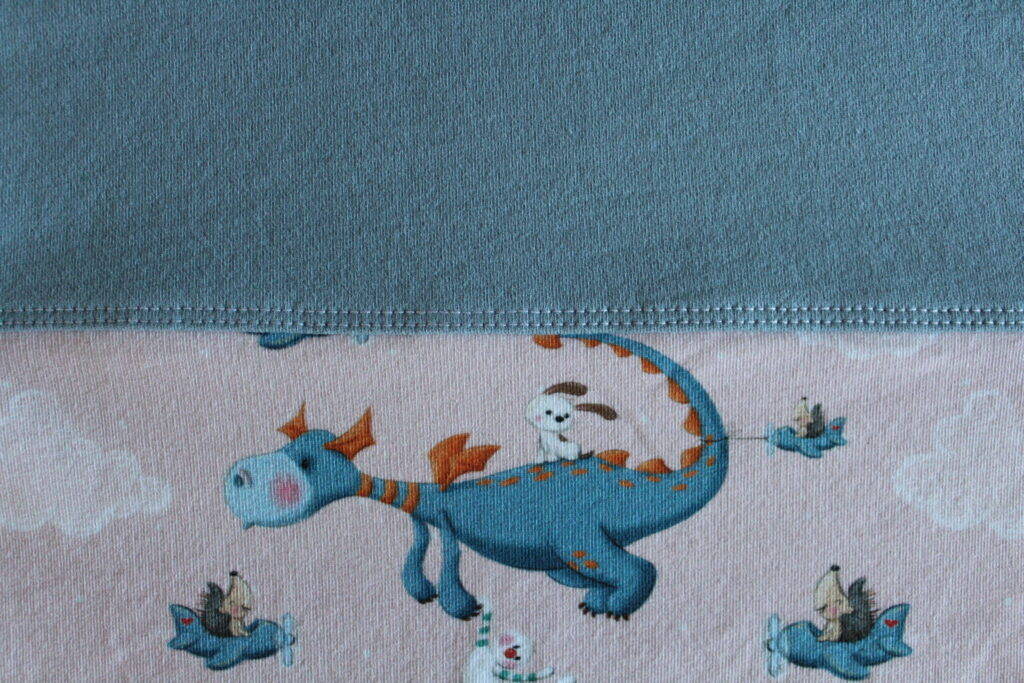 Clip/pin the front and back shoulder seams with right sides together and sew.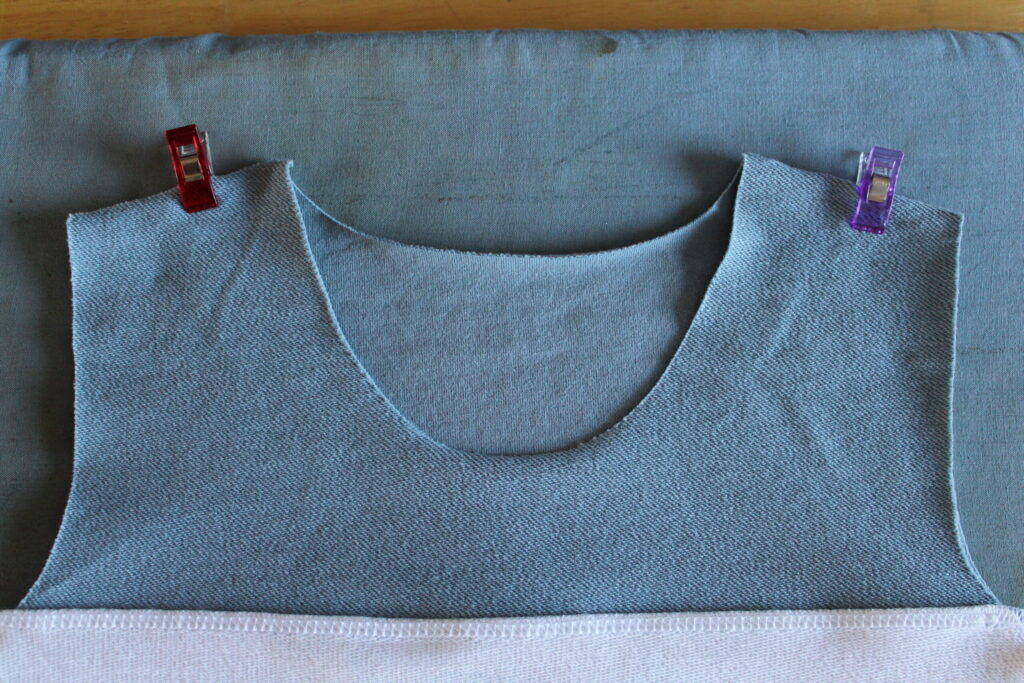 With right sides together, clip/pin the sleeve to the shoulder seam and sew. Repeat for the other sleeve.
Fold the shirt with right sides together and clip/pin from the sleeve all the way down to the bottom of the shirt and sew in one continuous seam.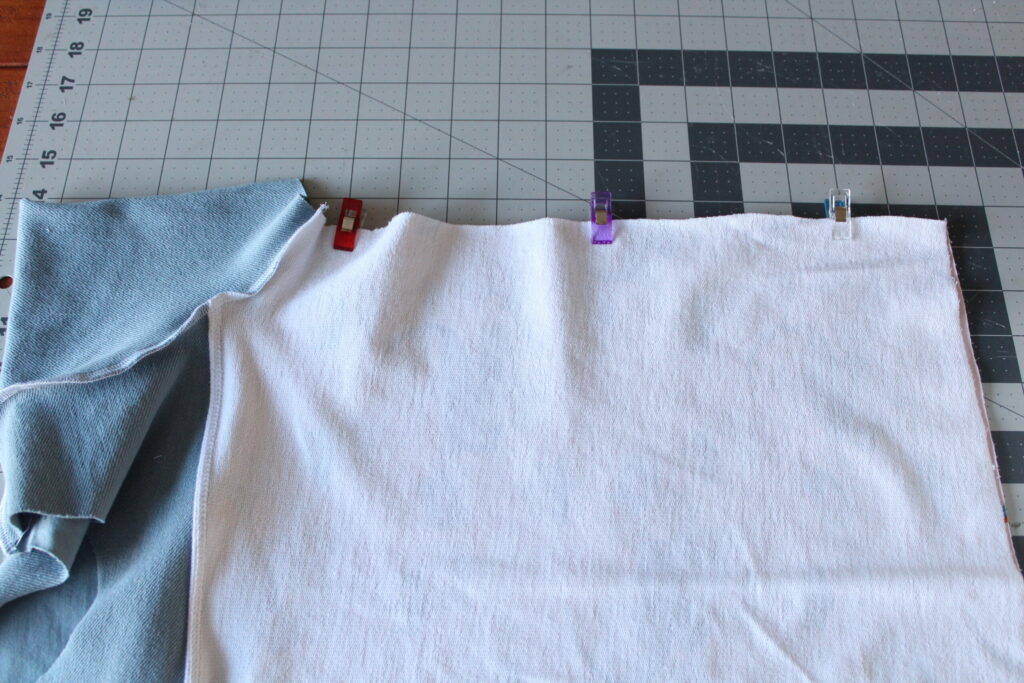 With right sides together, sew the short ends of the neckband together.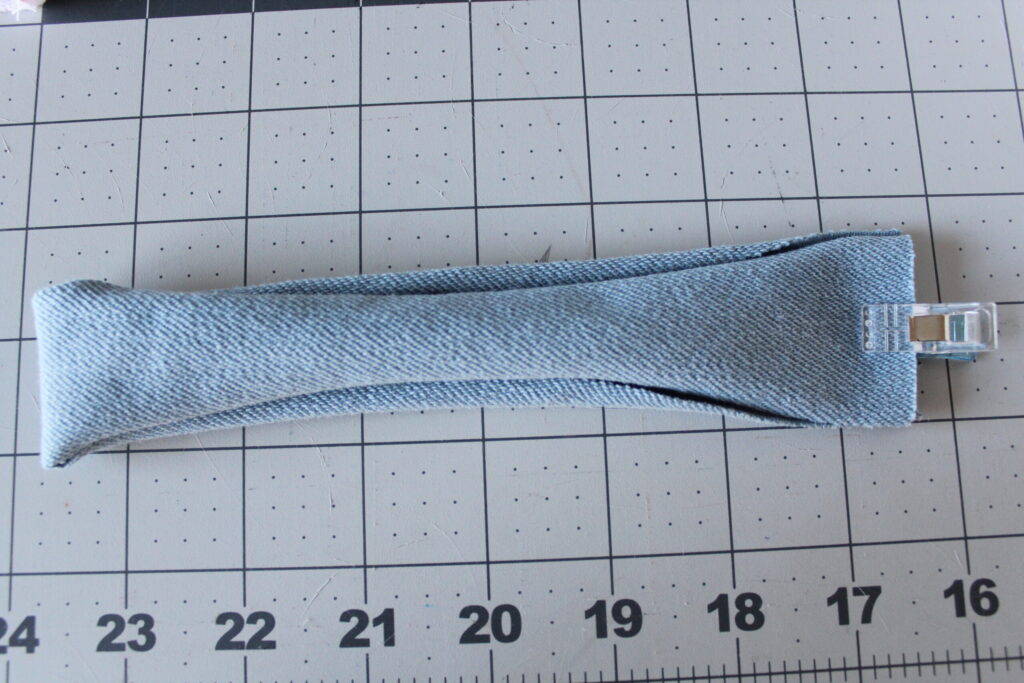 Fold the neckband with wrong sides together and clip/pin to the top with right sides together, raw edges aligned. Sew using a 1/4" seam this time, stretching as you go.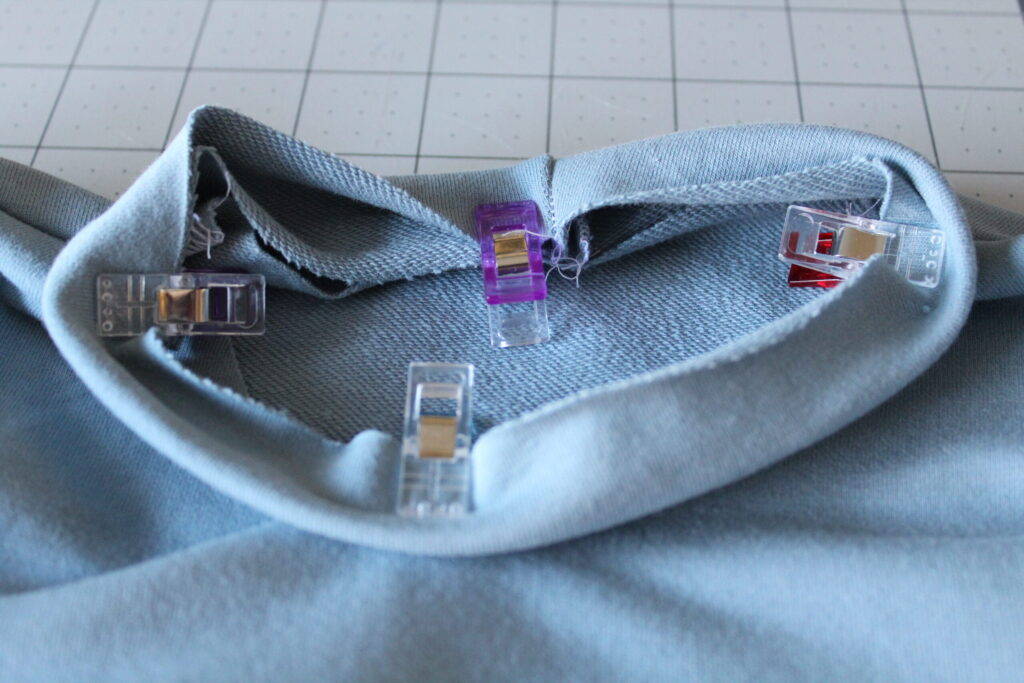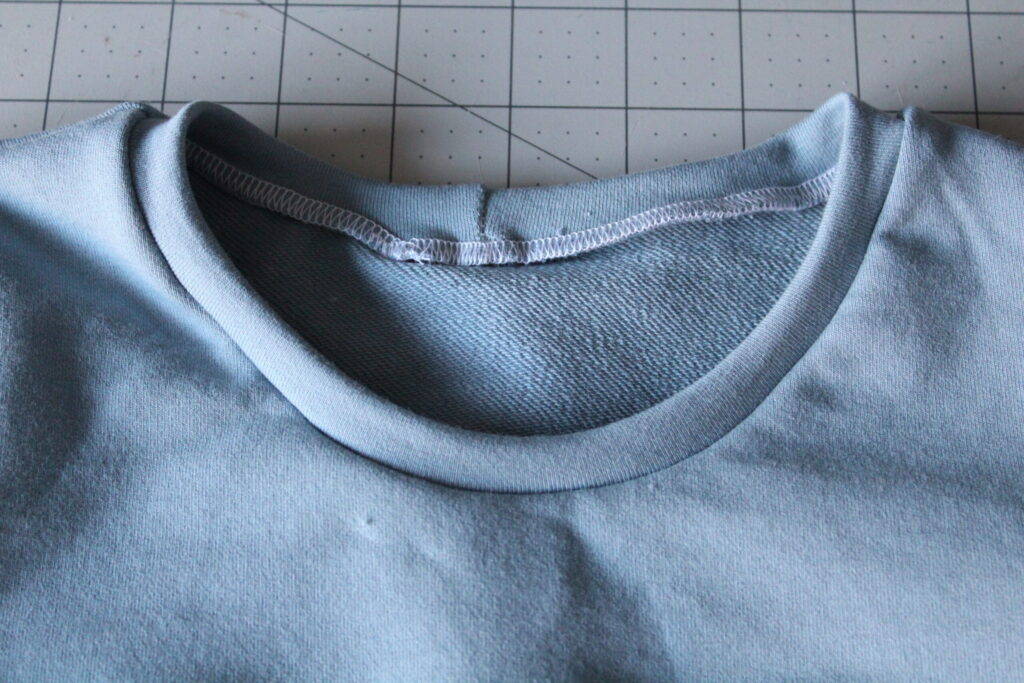 Topstitch the seam allowance to the neckband.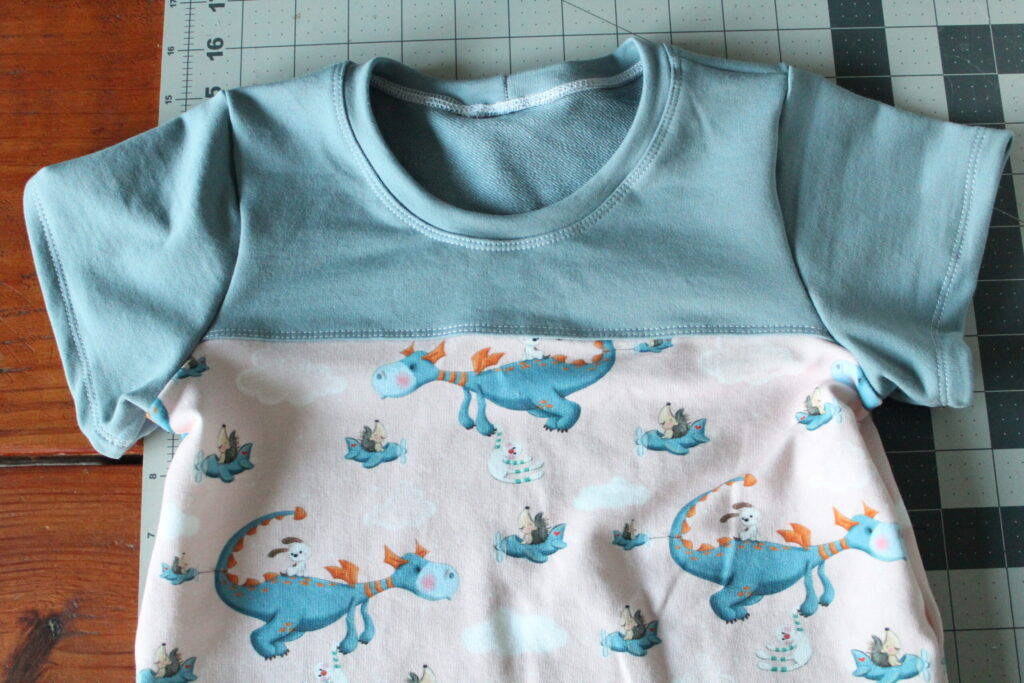 Hem the sleeves and the bottom of the tee. Your top is now complete!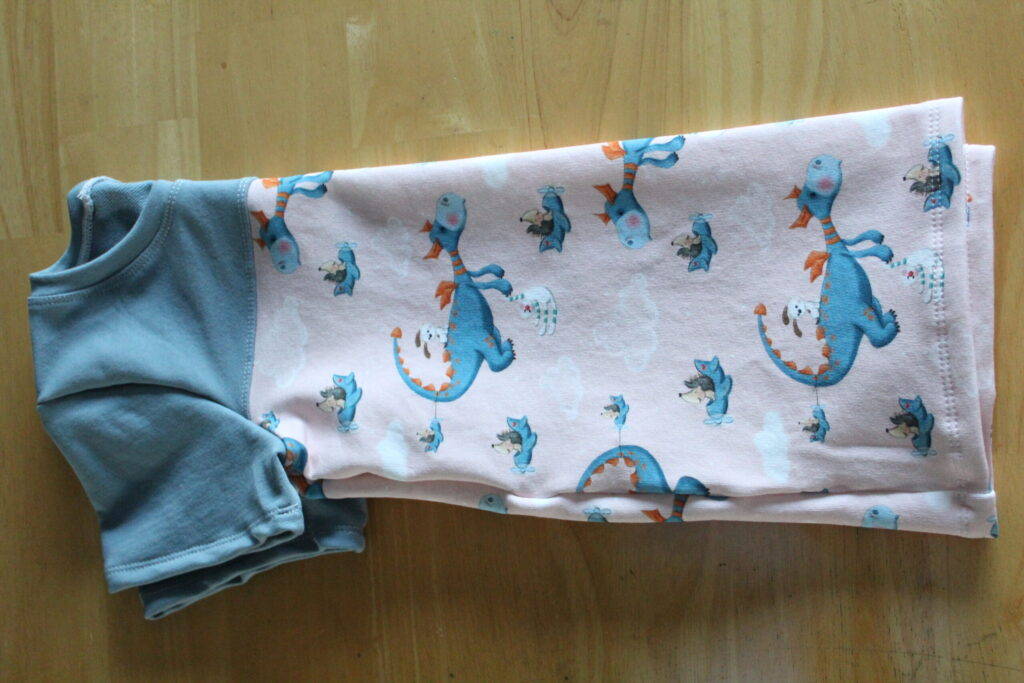 Clip/pin the leg inseams together and sew.
Turn one leg right side out.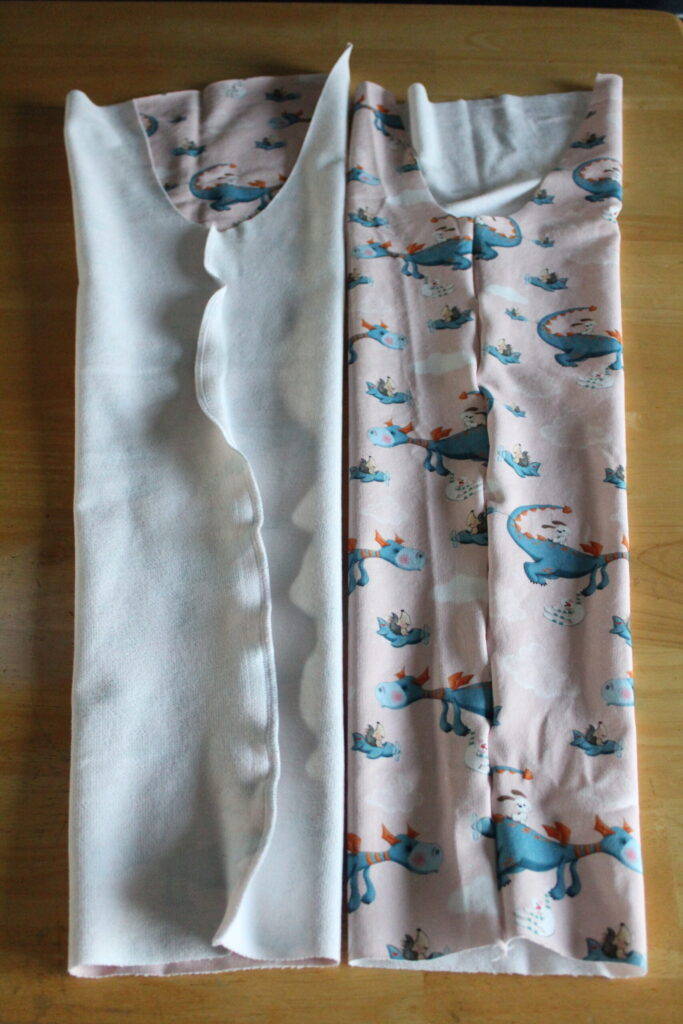 Slide the leg you turned right side out into the other leg piece so right sides are together and clip/pin the front and back rise together and sew.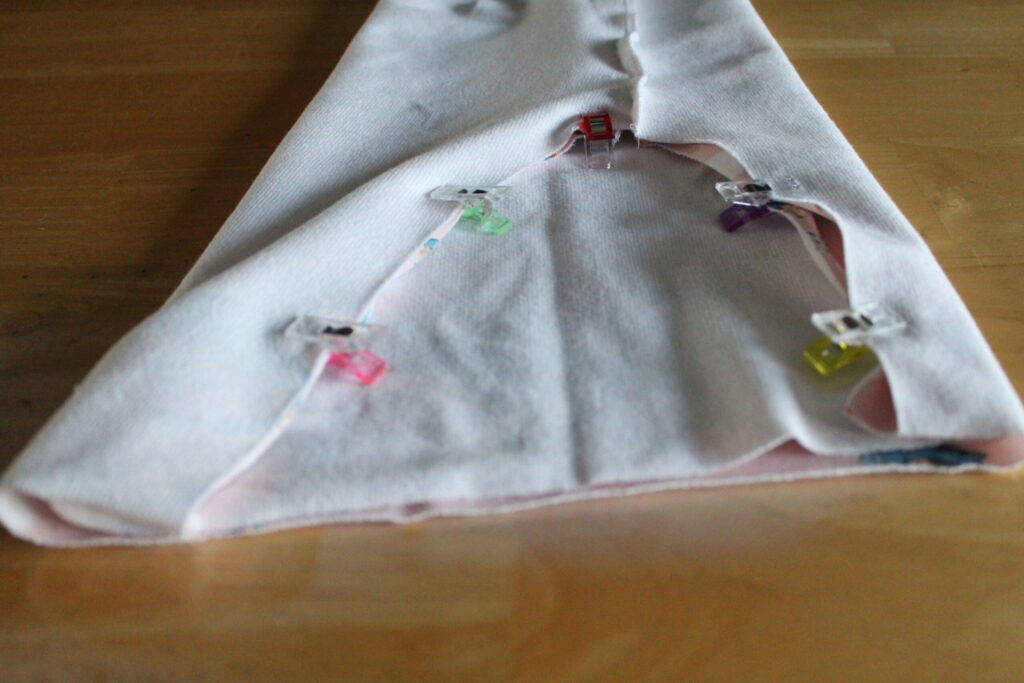 Turn right side out and cut your elastic piece to length using the chart in the pattern.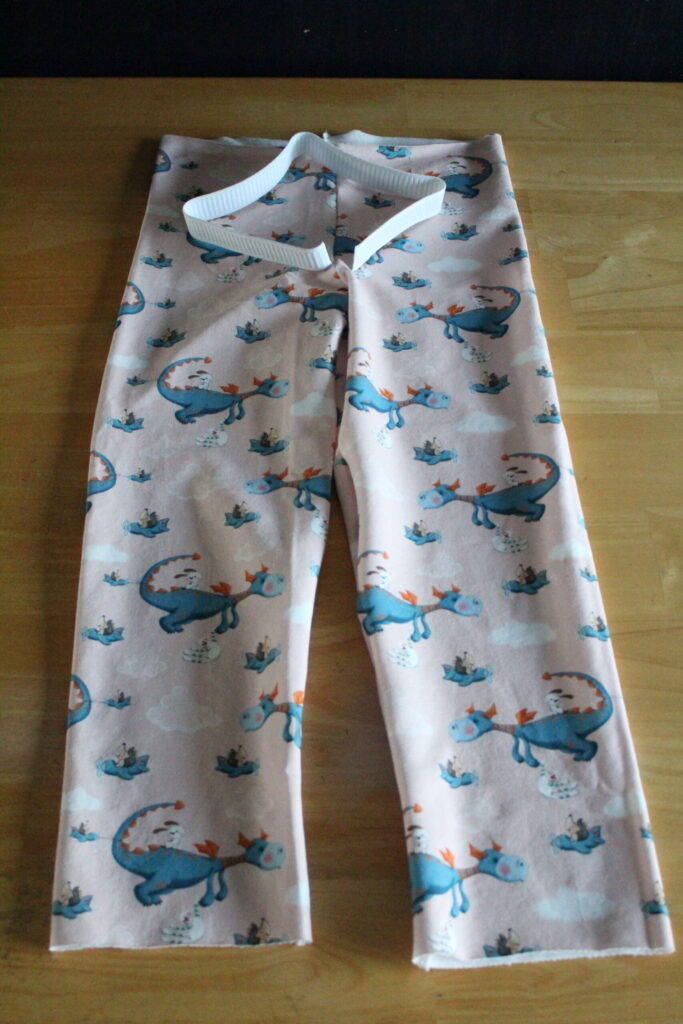 Sew the elastic ends together by overlapping them and using a zig-zag stitch.
Clip/pin the elastic to the top of the pants and sew around the top edge.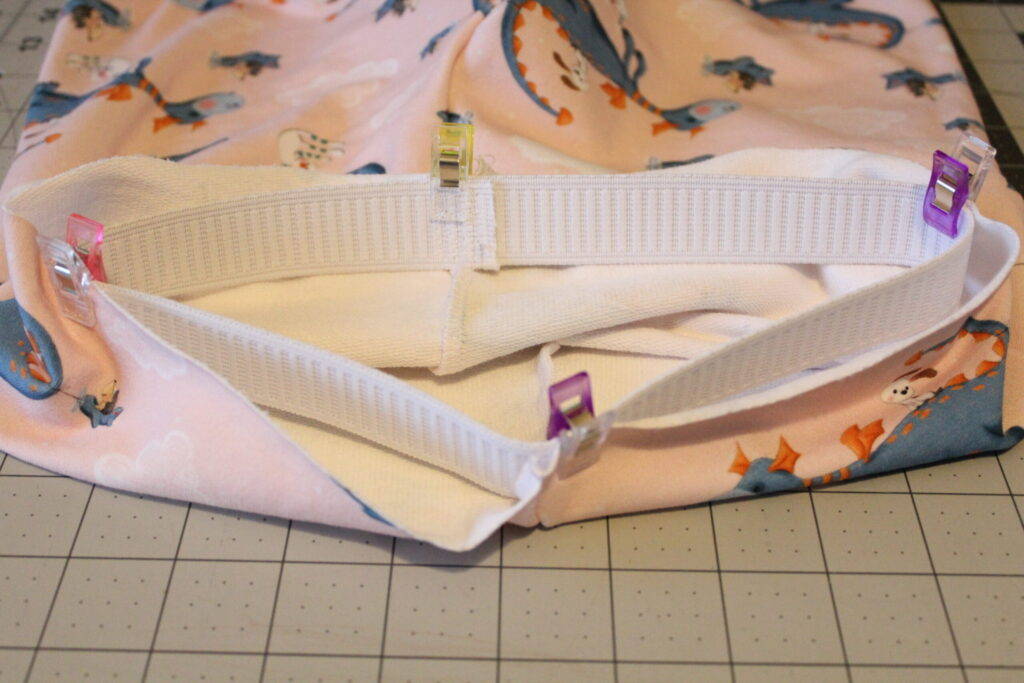 Elastic sewn onto the top of the inside.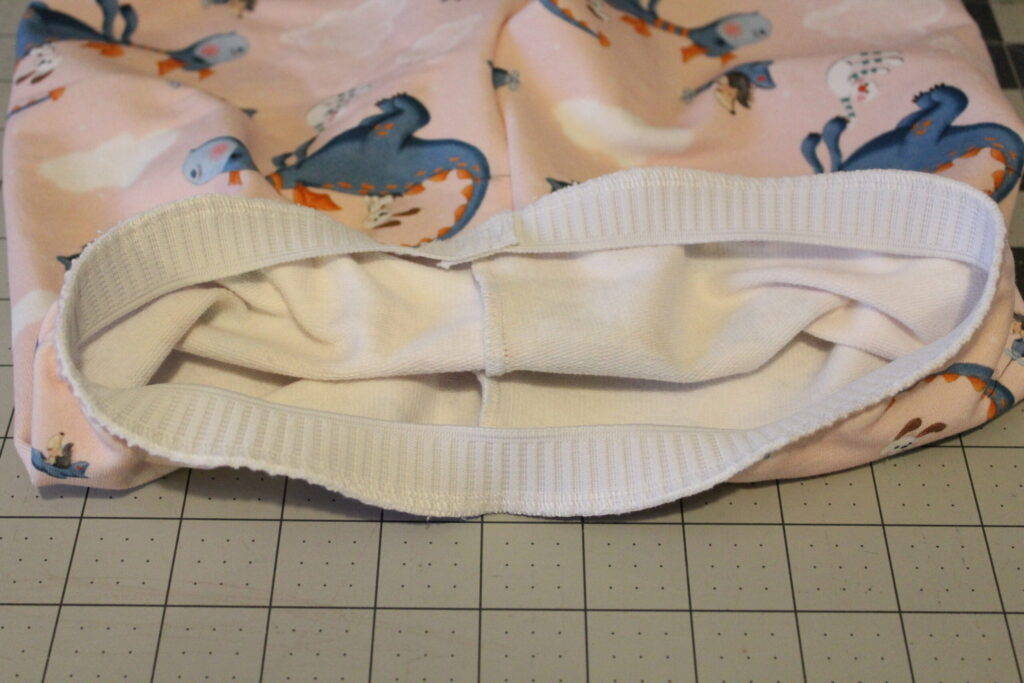 Fold the elastic over once towards the inside and clip/pin. Topstitch the bottom of the elastic to the pants stretching as you go, keeping the fabric smooth.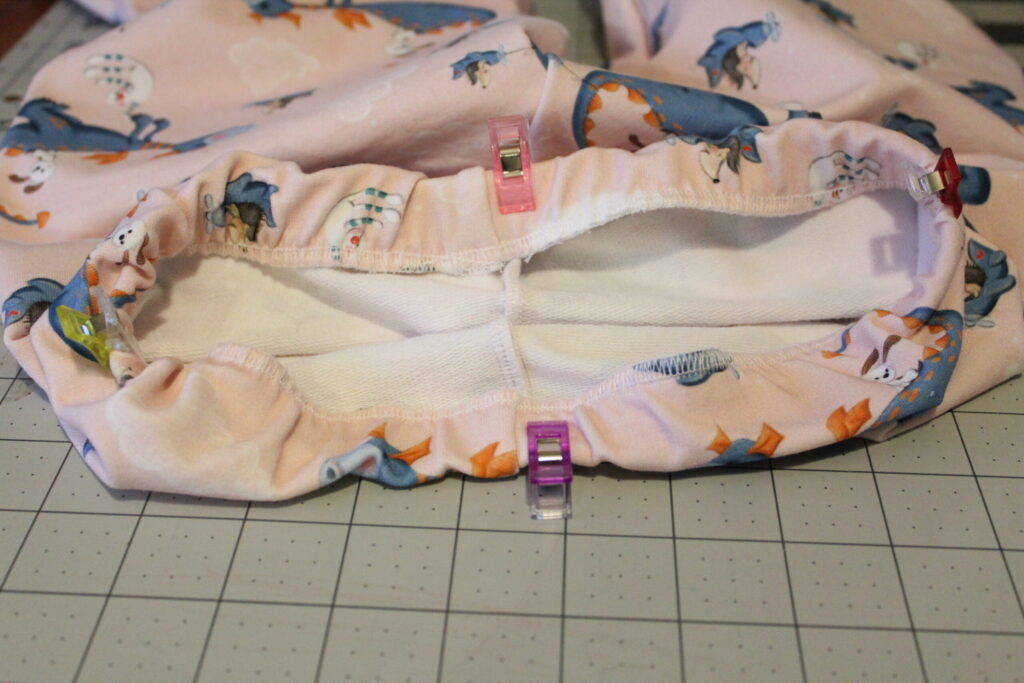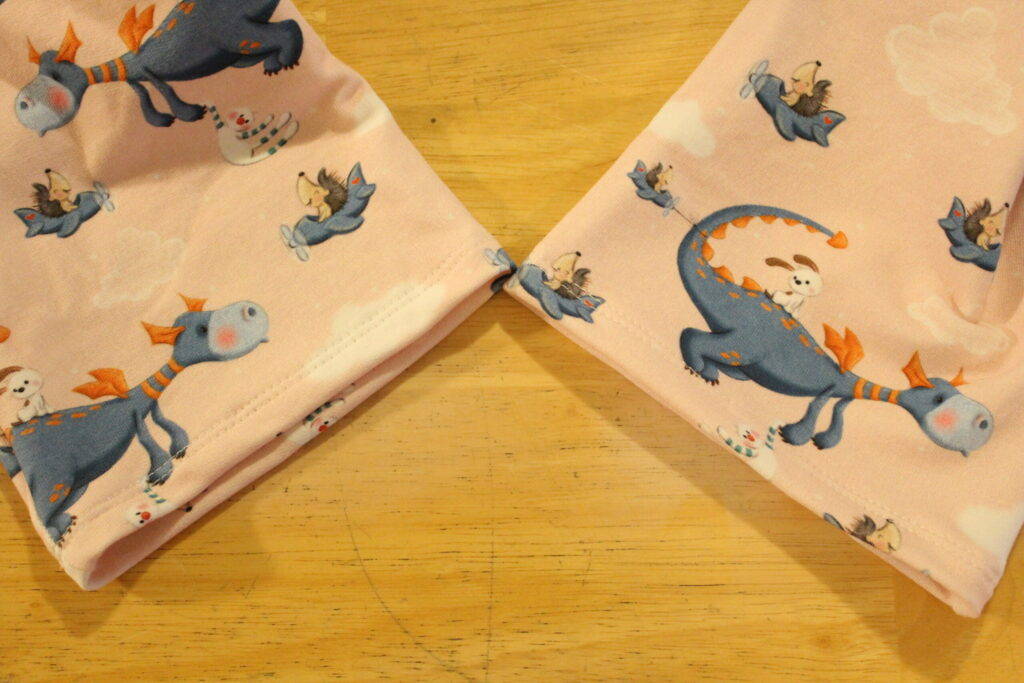 Your pajama top and bottoms are complete!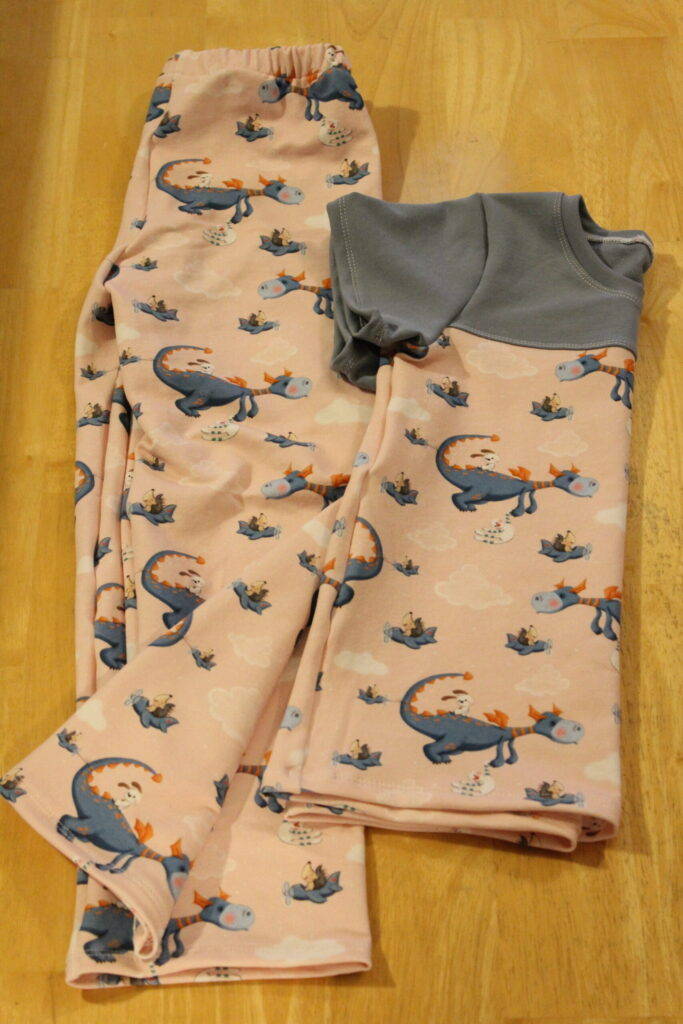 I hope this article has encouraged you to try something new if you've never worked with French Terry or maybe you're familiar with it but want to try a different type. Brushed French Terry sounds pretty wonderful starting right around now as the snow approaches us here soon and I'm also looking forward to using the high loop French Terry as a design element for applique.
What will you make for your next project using French Terry?
Where to Buy French Terry Fabric by the Yard?
Make sure to check out all of our French Terry Fabric and see some of the things that our customers have made with it in the pictures below:
Also, before you leave make sure to follow us on Instagram and join our Facebook Group to see what everyone is making with our fabric.