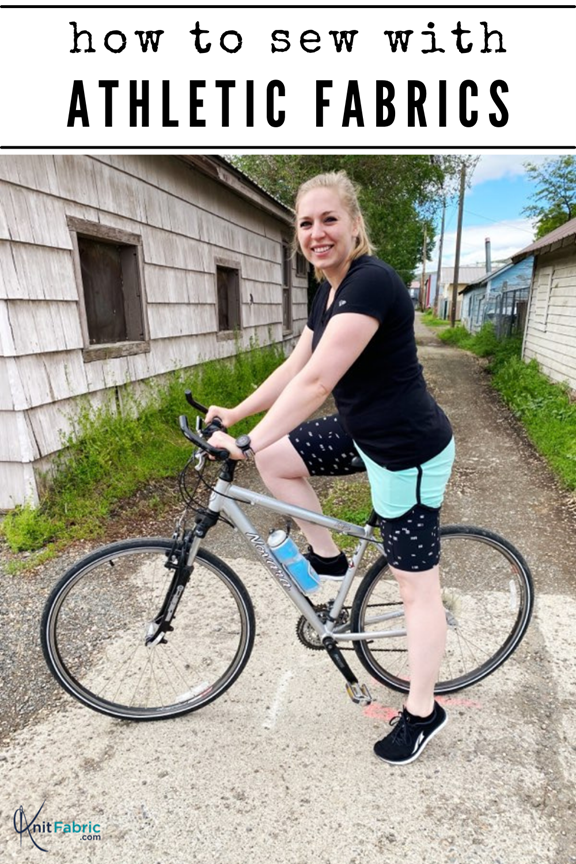 Sewing with Athletic Fabric

Hello Sewer! Here at KnitFabric.com we carry lots of types of athletic fabrics for all types of projects, and I'm going to walk you through them! Then hang around while I show you my latest athletic sew, including a walkthrough to make your own binding.
Athletic fabric is specifically designed to wick away moisture and keep you dry and comfortable during exercise. With excellent 4-way stretch and recovery athletic knits are well suited for fitted garments that move with your body. Many of our athletic knits are UV rated, so keep an eye out to make sure you get the right fabrics for your projects.
Athletic fabrics are made from synthetic materials. This contributes to the moisture wicking, quick drying, and great stretch & recovery. The fabric doesn't shrink when washed (because it doesn't have natural fibers) but like with all our fabric, we recommend pre-washing before starting your project!. Our athletic knits (everything above except the stretch woven) sew together about the same. You will get variation in stretch and recovery from brand to brand but you can use them pretty interchangeably (keeping an eye out for UV protection if that is something you need!). I love sewing with athletic fabrics because I don't need to worry about my edges curling, and with such great stretch and recovery it's both forgiving and flattering!
Different Types of Athletic Fabrics
I'm going to walk you through my latest athletic sew, the Momentum Shorts from Peek-a-Boo Pattern Shop. These 2-in-1 shorts are perfect for an active lifestyle and include a bunch of fun options. The loose outer shorts include optional pockets and can be combined with a built-in brief or legging lining. There are multiple legging lengths, and even an option for side pockets! Pretty much everything I need in athletic bottoms :)
I chose to do no pockets on the outer short, pockets on both sides of the legging, and the longest legging length. I used stretch woven activewear for the outer shorts + bias, and swim & sport for the legging layer. These are perfect for biking, running, kayaking, and swimming!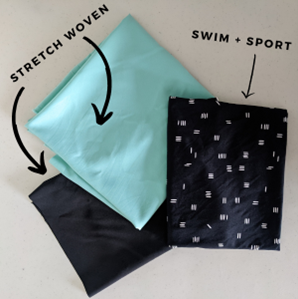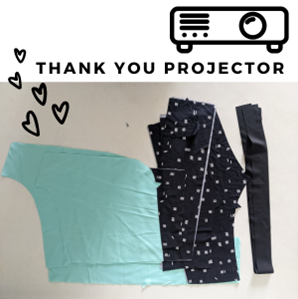 To get started, I used the same needles and thread on my machines as I do for cotton lycra. I do the majority of my water activities in freshwater reservoirs, so I used a regular elastic too. If you plan on swimming in chlorine and/or salt often, be sure to look for a chlorine-resistant cotton or rubber elastic so it will hold up. We carry elastic specifically for swim, find it here!
This pattern is so well written and easy to follow, but sometimes bias tape/trim can be a little tricky! I wanted to give you step by step pictures. If you don't want to make your own trim you can use fold over elastic, or pre-made double fold bias tape. If you aren't making your own trim, skip past these next steps.
Cut your trim piece from the pattern. I used stretch and woven for this trim.

Fold in half (hot dog style!) and press flat. REMEMBER this is a synthetic fabric and will melt if you use too high heat on it!! Keep your iron low :)

Fold the raw edges to the middle with the wrong sides together, so the edges are touching your middle fold line. Press flat

Fold in half, and press flat again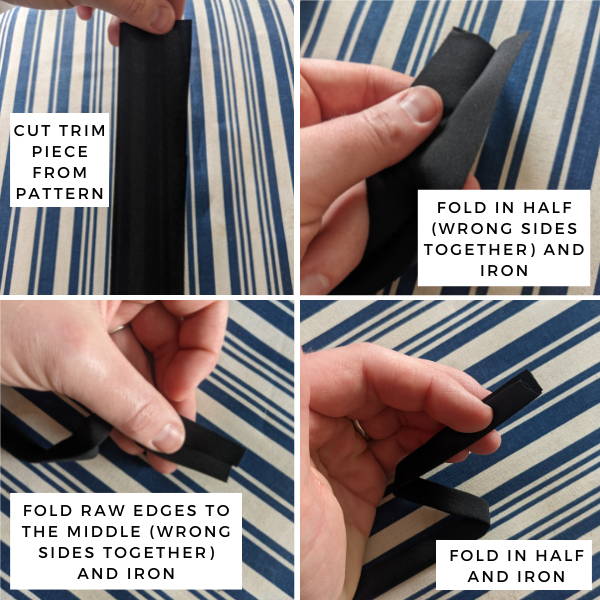 Your trim should now be folded into quarters, with the raw edges enclosed in the middle.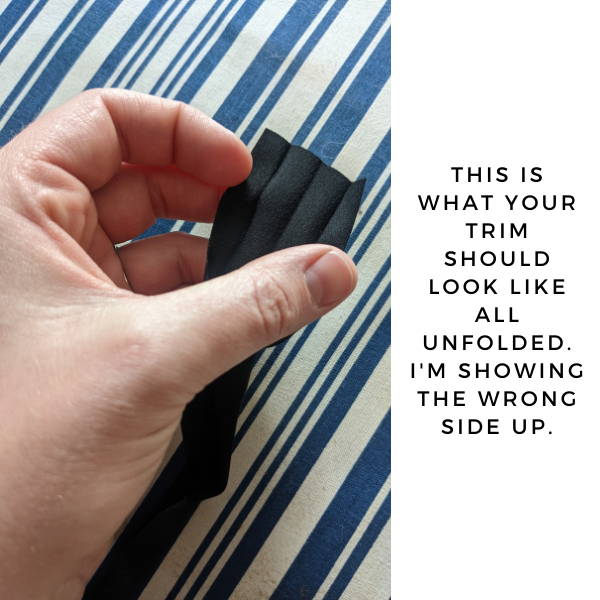 Now you have a nice piece of binding! Making the trim with the stretch woven athletic was really nice, I got nice crisp folds. I made another set using swim + sport for the trim and it was a little trickier, it doesn't hold a crease as well. It's worth it to take your time with the ironing and making sure you get really well established folds in your binding!
Next is to attach the binding to your garment. These steps are really laid out in the pattern, but I wanted to share a few extra photos for visual learners (like me :) )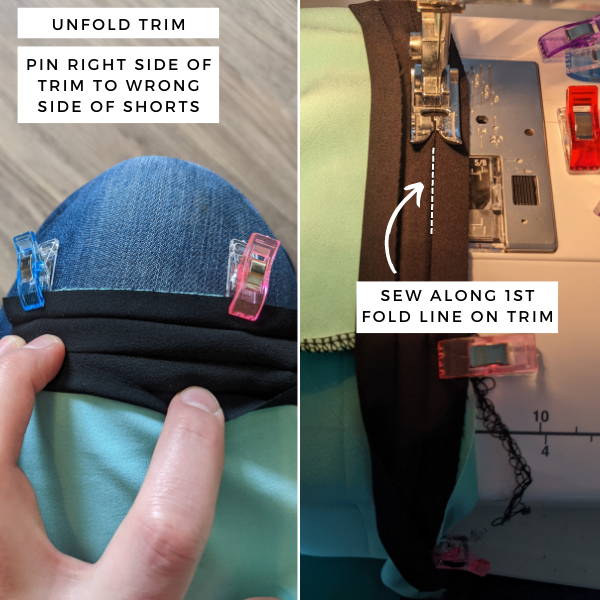 First you want to unfold the trim and pin (or clip!) the right side of the trim to the wrong side of the garment. You can see the raw edges on both line up.

Attach the trim by sewing along the first fold line on the trim.

Refold the trim around the garment, so the raw edge of your garment is enclosed in the middle of my binding. Make sure your binding covers up the stitching from the last step!

Top stitch the trim down to the garment, sewing along the top edge. You can use a coverstitch for this step if you want!

Press everything flat.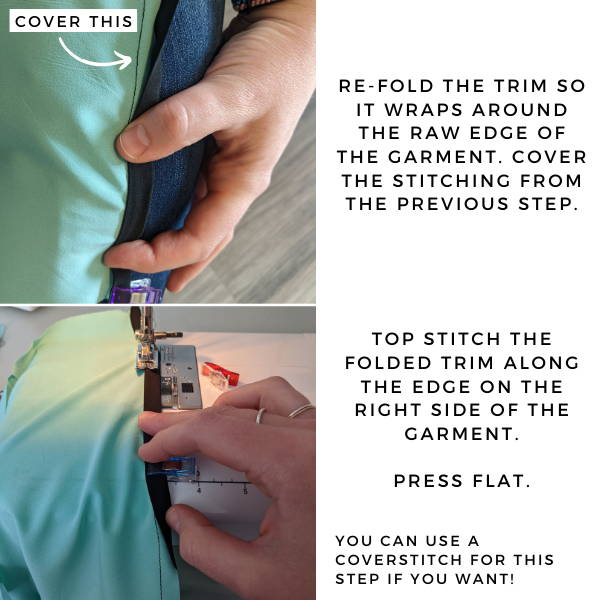 There you go! You've just attached binding to your garment! I love the clean finish and the opportunity to add some color and variation to the shorts.
Honestly this was the most time consuming part of this project, and after the binding was on everything else sewed up so quick! In no time I was ready for action.
Remember to check out our Athletic Fabric's at KnitFabric.com and start making your project. Here's some other items that our customers and group members have made with athletic fabrics: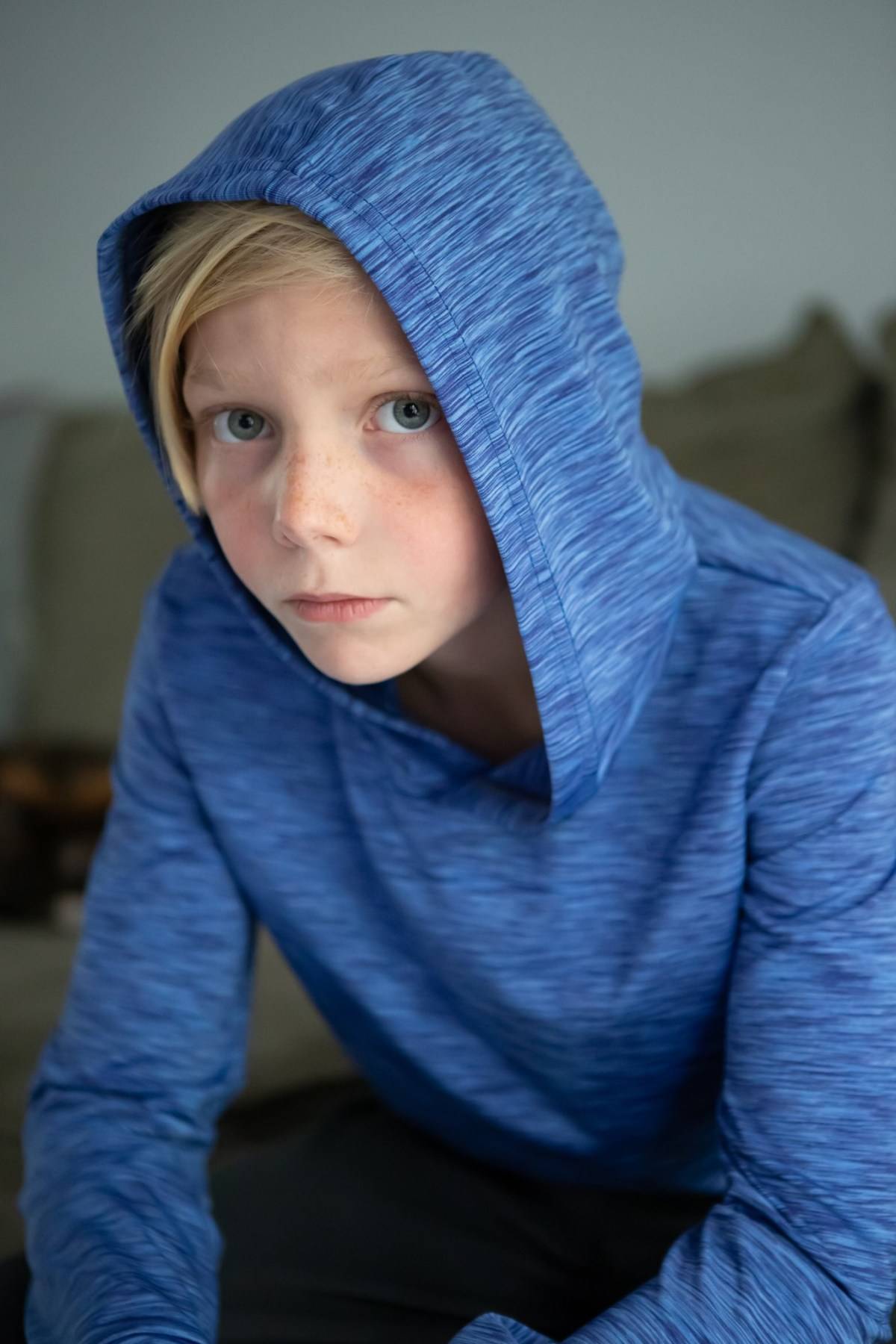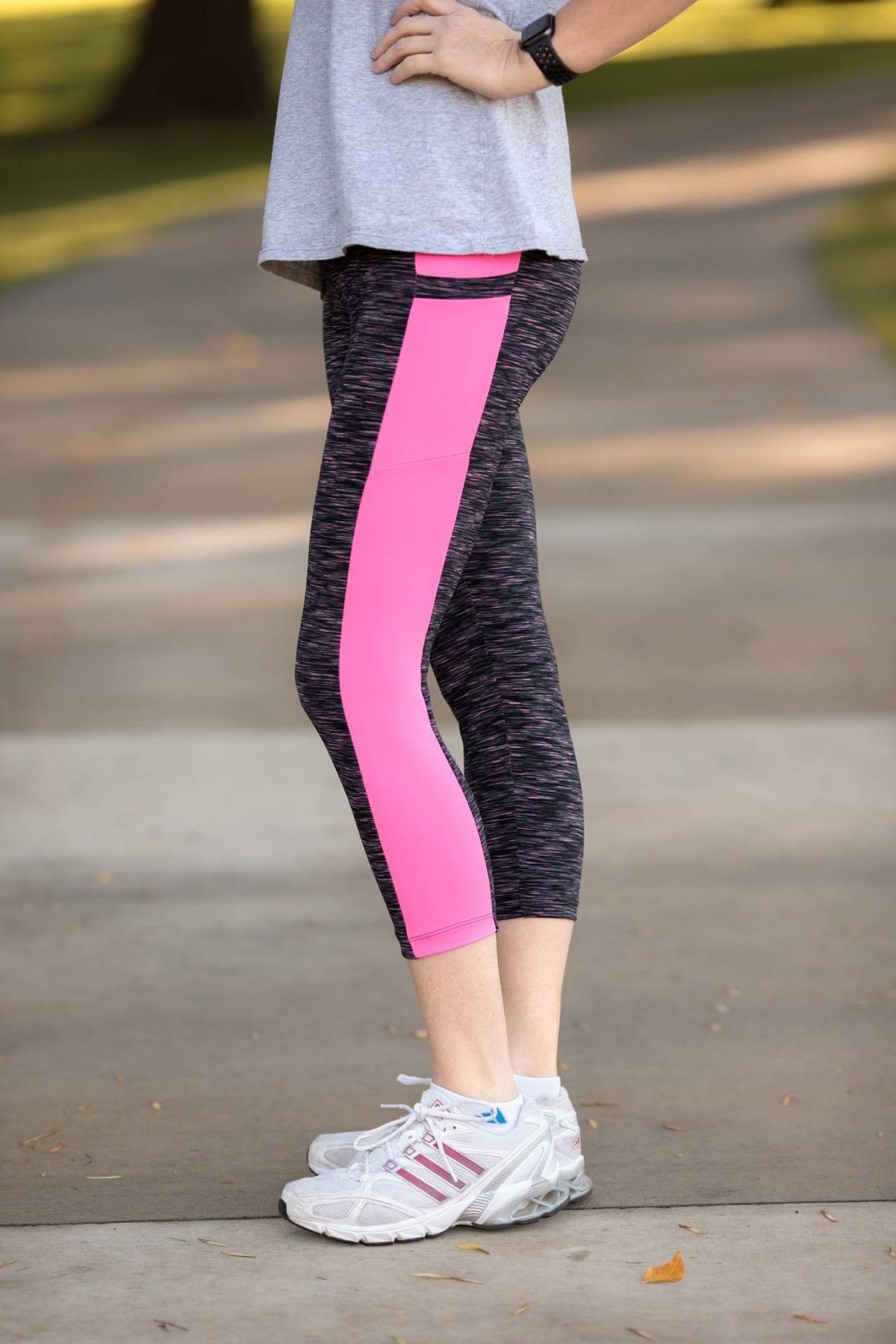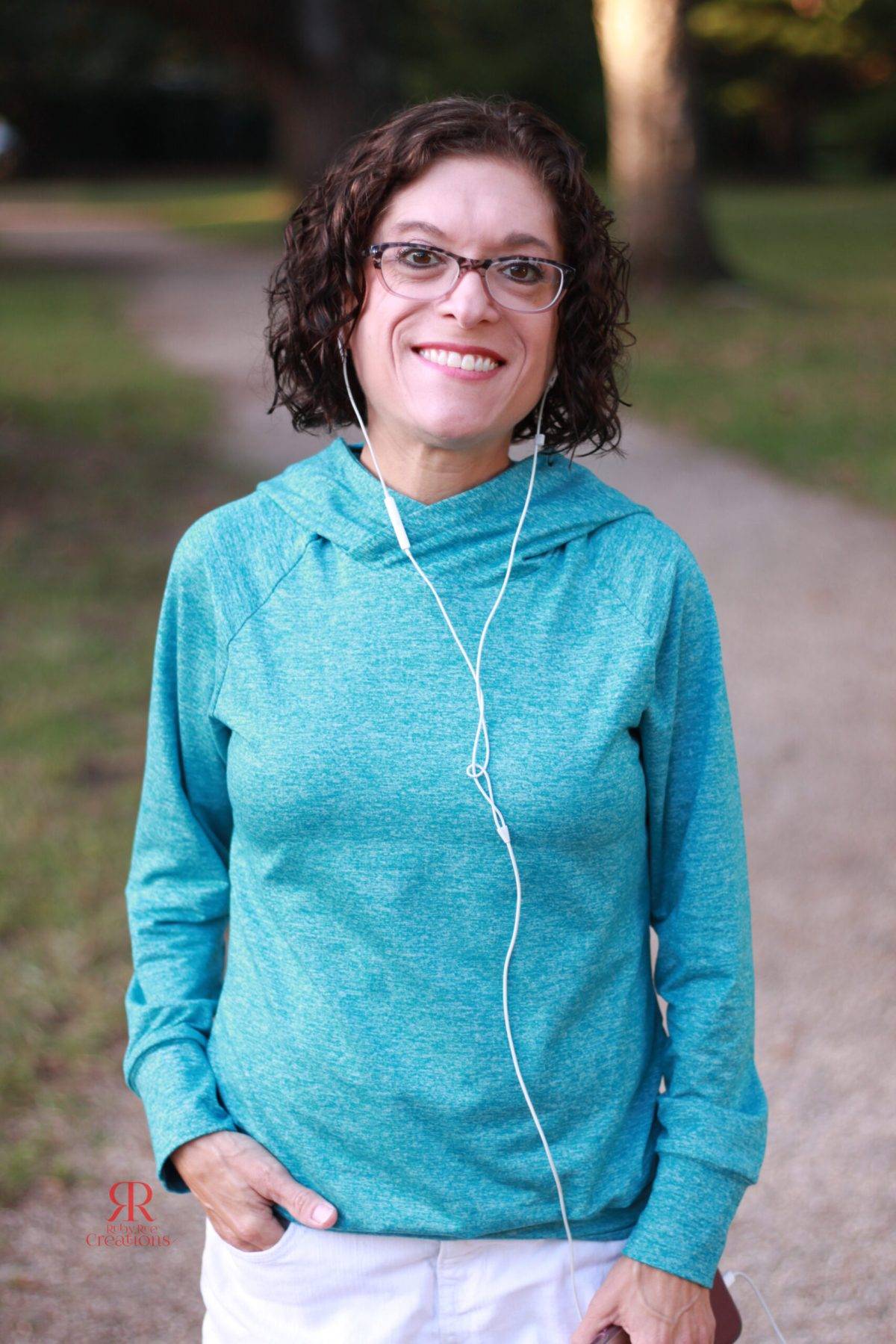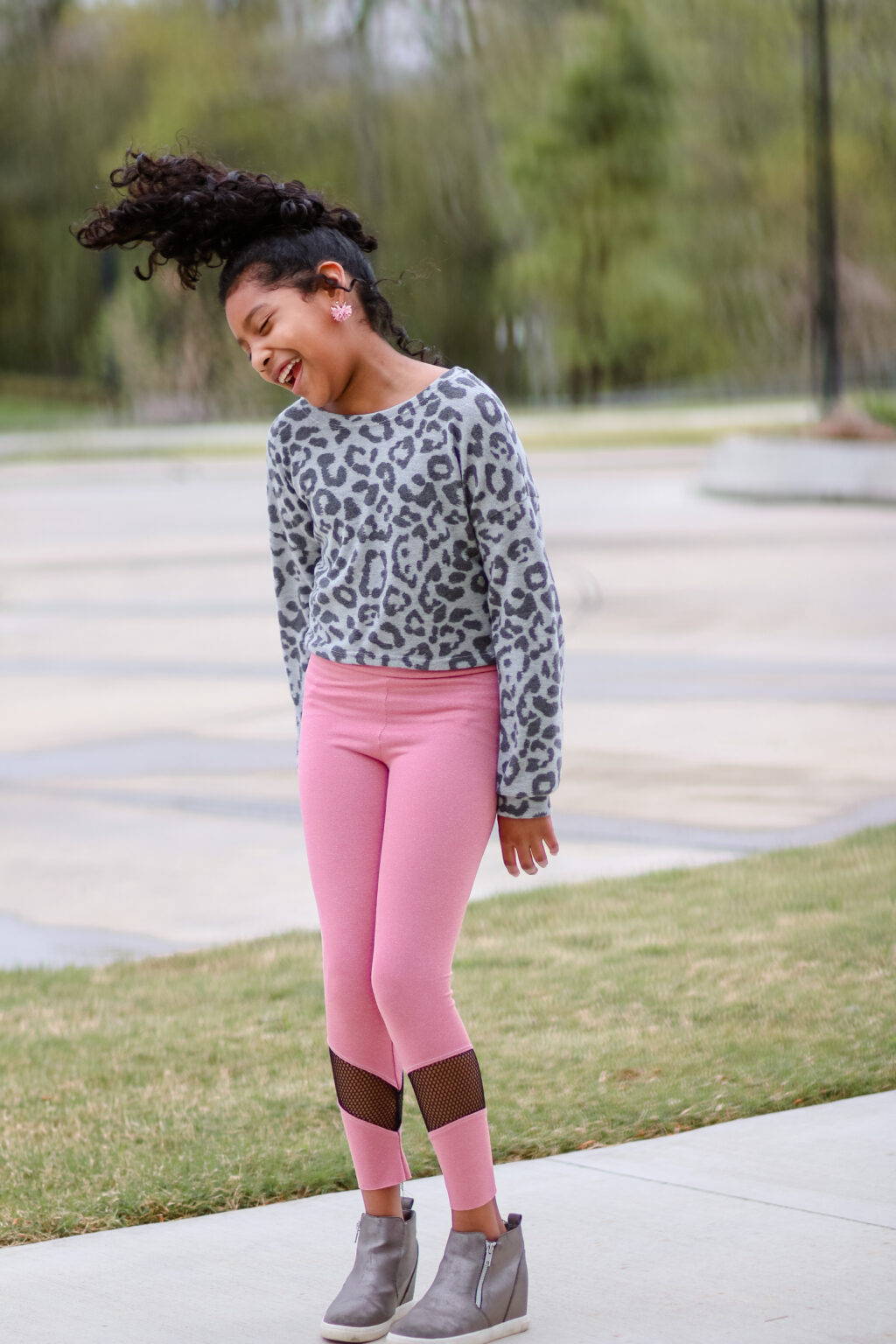 Athletic knits are specifically designed to wick away moisture and keep you dry and comfortable during exercise. With excellent 4-way stretch and recovery athletic knits are well suited for fitted garments that move with your body.
Uses: athletic tops and bottoms, leggings, leotards, pullovers, etc.
Care: Wash cold and tumble dry low.
Stretch: 4-way.
Fabric Content: Varies. Typically synthetic blends.
What we like: It can withstand numerous washings and still look brand new! Lighter weight feels like silk, but isn't stuffy like DBP can be. Heavier weight is perfect for jerseys or gym clothes.⁠
You can check out KnitFabric.com's selection of athletic fabrics HERE.
Written by Heather Isaacson