Posted by Heather Isaacson on Jan 17th 2022
How to Sew with Cuff Rib Knit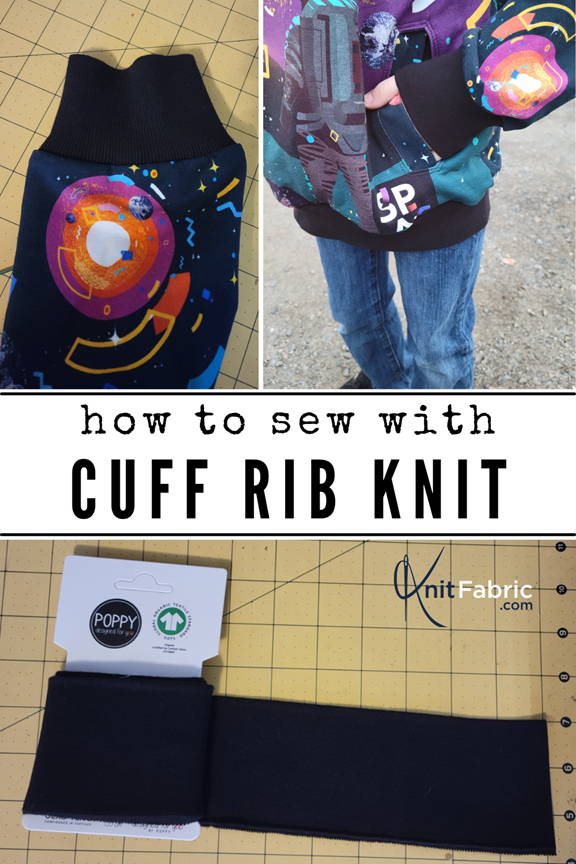 We are huge fans of this Cuff Rib Knit! This is a length of rib knit that is already folded over and sealed at the bottom, so it stays together. Just cut the length you need for your band and sew the short ends together and you are ready to go! The folded over height is 2.75" tall, which I think is perfect for bands and sleeve cuffs, but if you wanted it shorter, say for a neckline, just cut some of the height off of the non-fold side to get your custom fit!
Not only does it save time, but this has great recovery, meaning your bands and cuffs will stay snug. It washes the same as most knits, so it needs no special treatment in the washer or dryer (although throwing a color catcher in the washer the first time you wash it is never a bad idea!) Each package has 1.5 yards of length, which was more than enough for the bottom band and sleeve cuffs of the size 8 hoodie project below!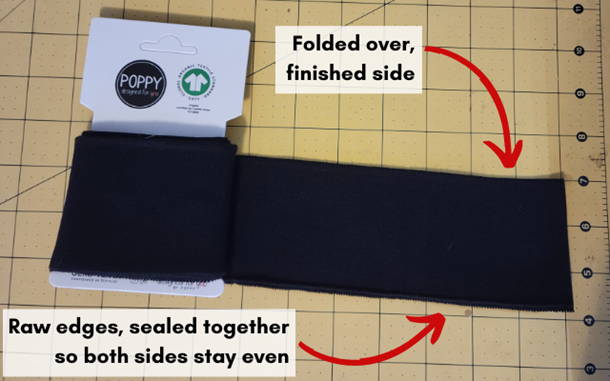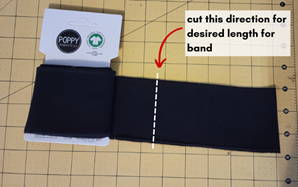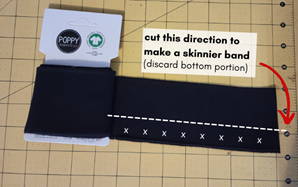 This Poppy Brand Rib Knit Cuff from KnitFabric.com is 90% organic cotton 10% spandex, with 2 way stretch. It comes in a variety of solid colors, and solids with stripes.
KnitFabric.com does their best to keep them in stock, so if you don't see a color you want keep checking back each Tuesday! Or email customerservice@knitfabric.com and they can put you on an email list for notifications when your color comes back in stock :)






Sewing with Cuff Rib Knit

Without further ado, here are steps on How to Sew with Cuff Rib Knit:
1. Using the measurements from your pattern, cut the proper length for your bands. We needed 1 bottom band and 2 sleeve cuffs for this project.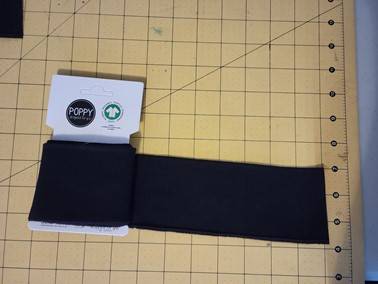 2. Just like a normal band piece, you sew the short ends together. Remember, this is already folded over, so we don't need to do that part. I used my serger for this step!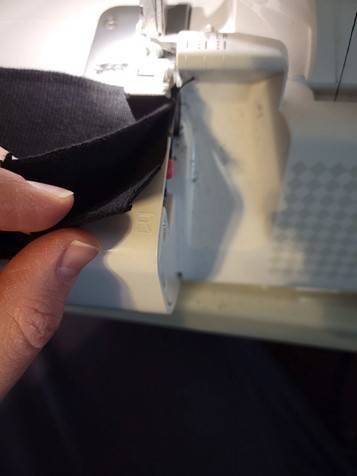 3. Since it's already folded over, that means one of our serger tails comes out on the completed side of the cuff and won't be sewn over again when attaching it to the sleeve. I like to weave these ends back into the very outside threads of my serged seam, to help keep everything secure. A darning needle is a great choice for this type of work. I was able to get a handful on Amazon for pretty cheap. The large eyes make it easy to thread the serger tail through it, and the blunt tip means I'm not going to accidentally stitch through the fabric.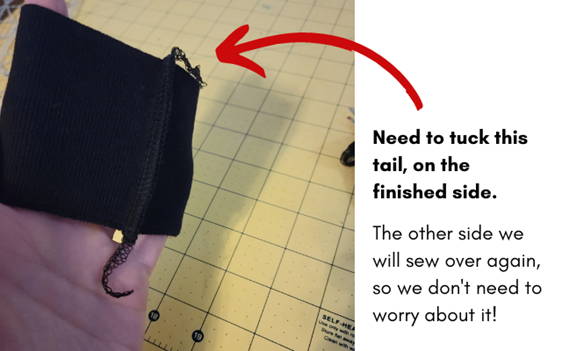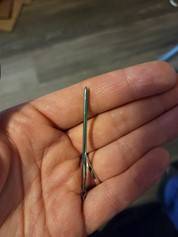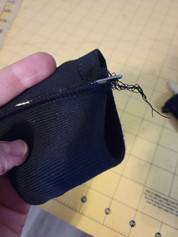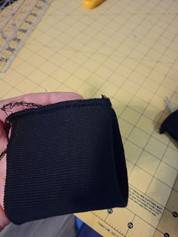 4. Next, quarter your cuff, and quarter your sleeve bottom (or hoodie bottom, or neck opening….) and put the cuff around the garment, with right sides together. The side of your cuff without that seam you just serged (the smooth side) should be laying against the outside of your garment (this means either the sleeve or the cuff is inside out, I personally like my cuff to be inside out). The raw edges of both should be lined up. Line up your quarter marks (I use the seam as one of my quarter marks) and pin everything together. This will ensure that you are getting equal stretch all the way around.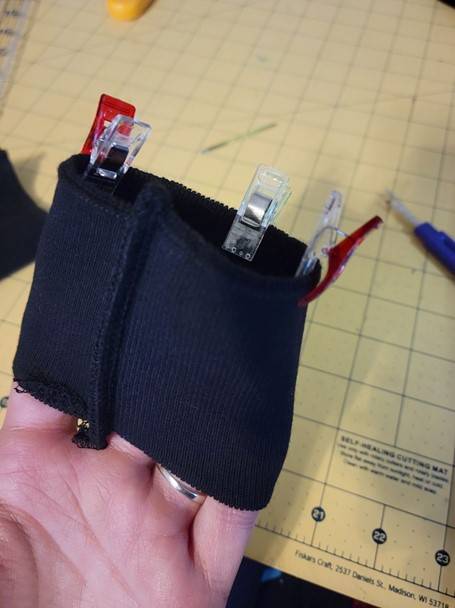 5. Serge (or sew) the pieces together. When I am attaching things that I need to stretch to fit, I like having the smaller piece on the outside. It's easier for me to slightly stretch it while I'm sewing, for a nice, even finish. You want to stretch it enough that the sleeve fabric is flat, but not so much that you are stretching both fabrics.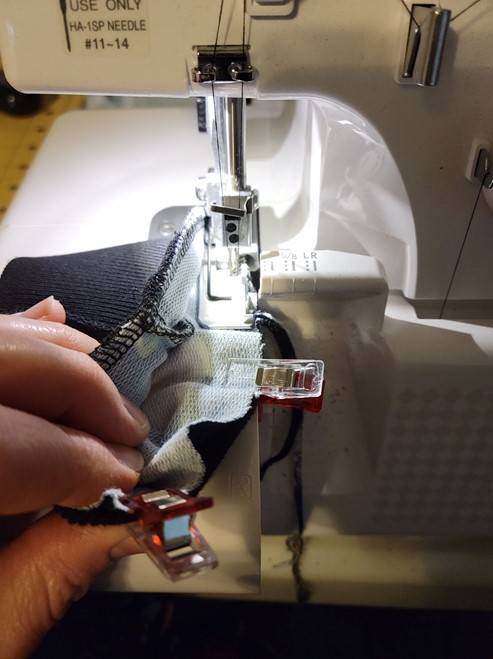 6. Tuck the serger tail again, like in step 3, and flip the cuff, so it is now right side out. Iron flat if desired!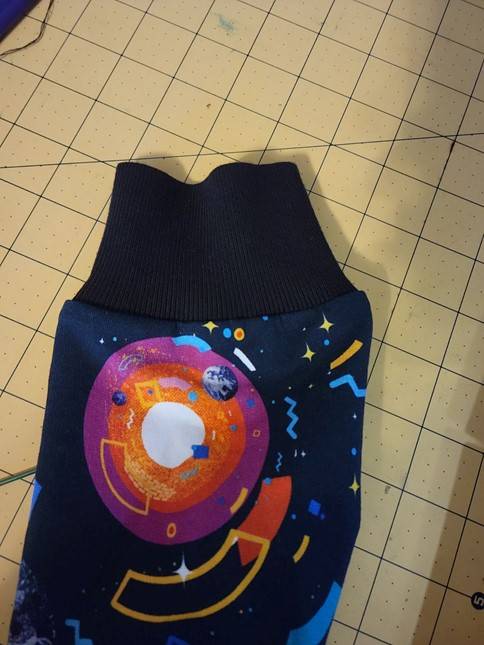 7. Ta-Da! You are done! Round of applause!! Repeat with other sleeve, bottom, neckband, etc. etc.
As you can see, I have the nice, folded edge on the bottom edge of my sleeve cuff, and the pressed edge (which was the bottom as I was rolling it off the cardboard card) is the side I attached to the sleeve.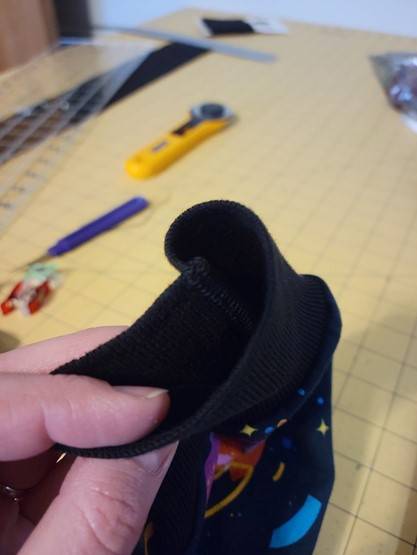 We love how this gives such a clean, professional finish. Plus, it saves me time in measuring + cutting! This rib knit is thicker than cotton lycra and other knits, so it isn't going to get stretched out or "tired" as easily. This hoodie will still be in great shape to pass on to younger siblings!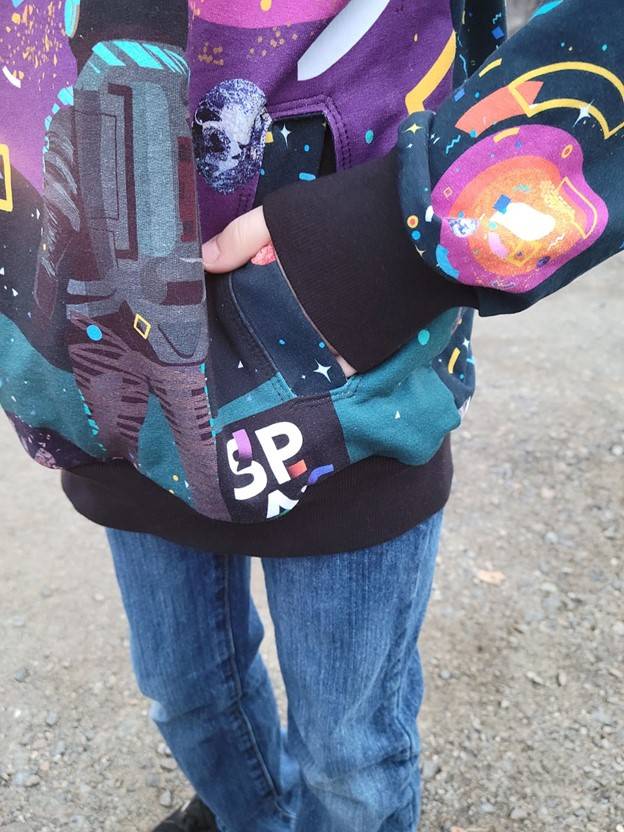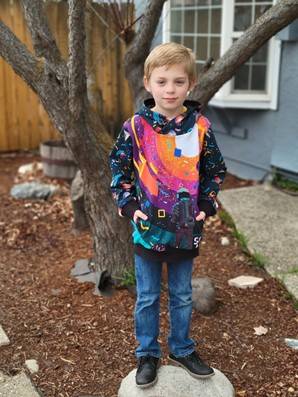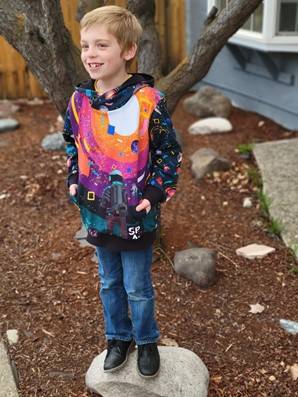 Written by Heather Isaacson