Posted by Heather Isaacson on Mar 30th 2021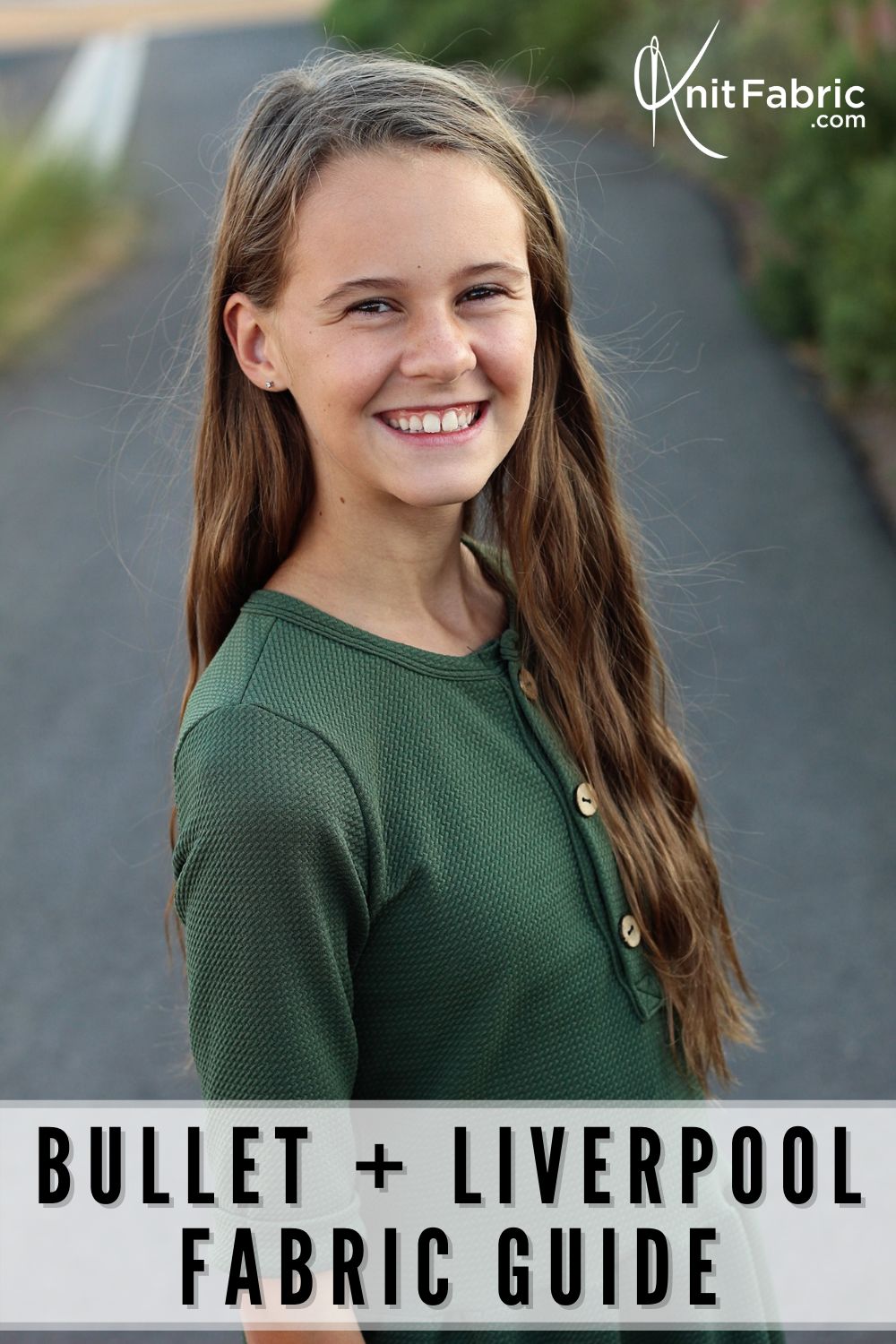 Bullet & Liverpool knits have a crepe face texture, soft hand and beautiful drape.
Uses: Bows, headbands, dresses, skirts, tops and lightweight jackets.

Care: Wash cold and tumble dry low.

Stretch: 4-way.

Fabric Content: Polyester/Spandex.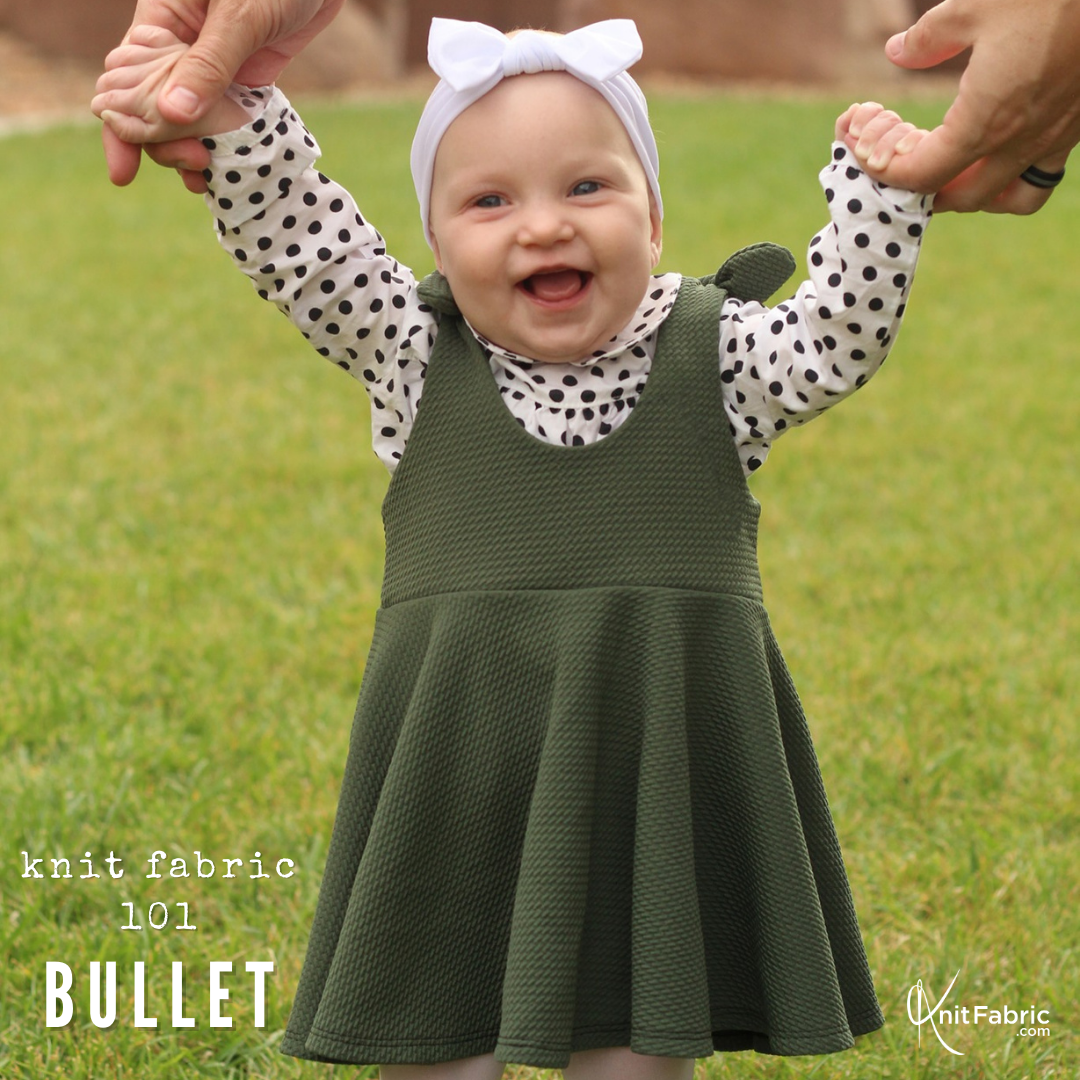 We like that Bullet + Liverpool add subtle texture and pop to our garments. They hold their shape well, so they wont be floppy in a large, oversized bow, but still have a nice drape when used as a skirt or top.
Shop our BULLET + LIVERPOOL collection!
Check out the Knit Fabric 101 section on our website for an overview of our fabrics!