Posted by Heather Isaacson on Mar 30th 2021
Athletic knits are specifically designed to wick away moisture and keep you dry and comfortable during exercise. With excellent 4-way stretch and recovery athletic knits are well suited for fitted garments that move with your body.
Uses: athletic tops and bottoms, leggings, leotards, pullovers, etc.

Care: Wash cold and tumble dry low.

Stretch: 4-way.

Fabric Content: Varies. Typically synthetic blends.
We love athletic knits because they can withstand numerous washings and still look brand new! Lighter weight feels like silk but isn't stuffy like DBP can be. Heavier weight is perfect for jerseys or gym clothes.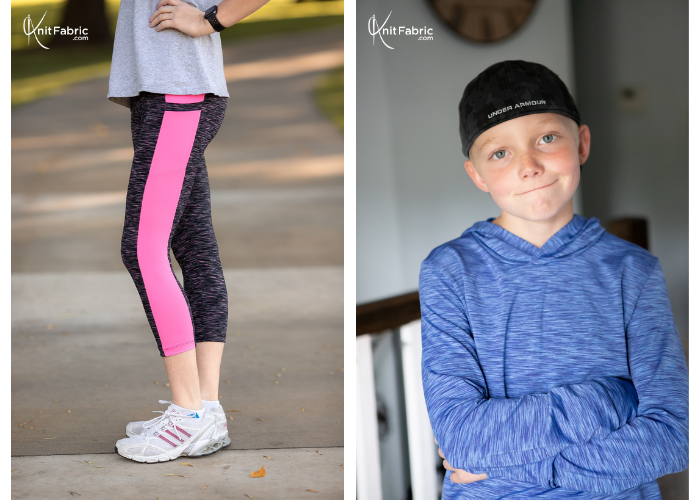 Shop our ATHLETIC fabric collection!
Check out the Knit Fabric 101 section on our website for an overview of our fabrics!